It's this time of year that fruit ripen on the trees and bushes. We naturally should eat berries and soft fruit. Plums are in season, so this recipe takes advantage of their rich flavour. Many, many years ago a chef taught me to add star anise to any preserve or crumble. He was met by my resistance originally, but now I love this gentle twist. Simply delicious!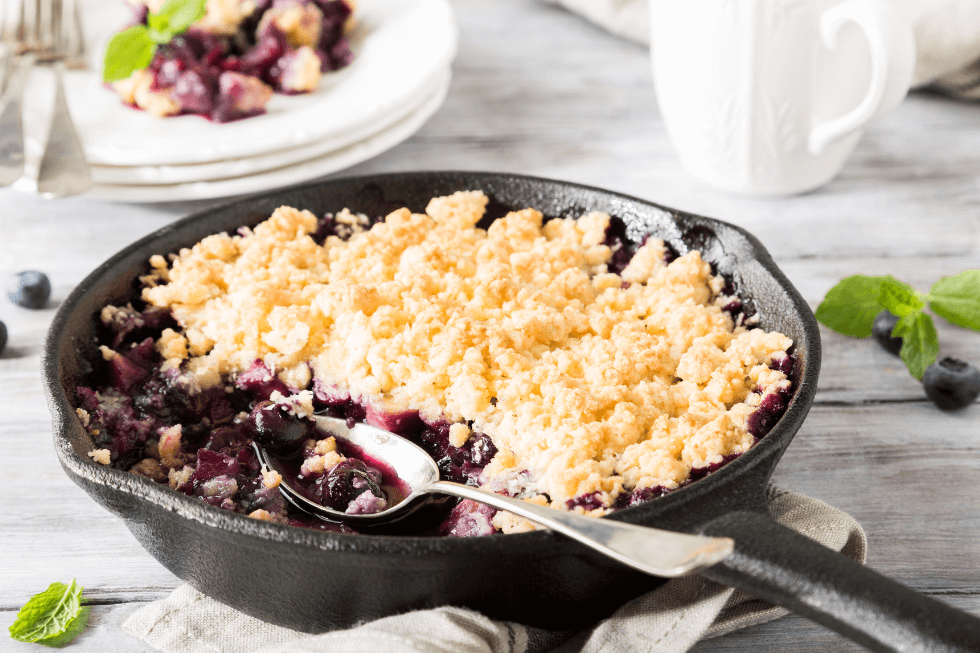 Method
To make the topping, mix all ingredients and place on a baking tray lined with parchment paper.
Place into the preheated oven at 180C for 15 minutes or so, until golden brown, turning once or twice. You are basically trying to make a granola.
Once the mixture is evenly browned, take out and allow to cool.
Meanwhile, take a large deep pan, cover the bottom with just enough water to bring to the boil without it evaporating completely.
Place the plums, sugar and star anise into the pan and cover, simmering it for 10 minutes, stirring regularly to avoid burning.
Replace water if it evaporates too quickly. Once your plums have been thoroughly warmed through and are softer to the touch, remove from the heat.
To serve, place 4 plums quarters per portion in a cereal bowl, cover with a sprinkle of topping and serve! Enjoy hot with a dash of coconut cream if you have it.