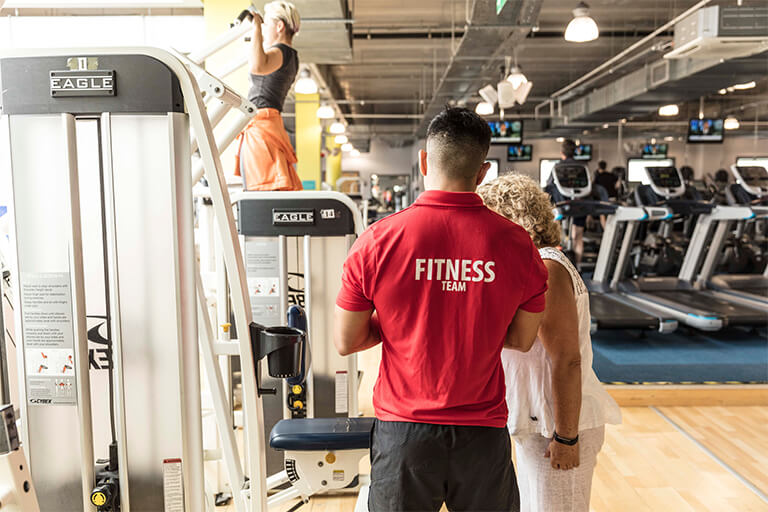 About GymPlus
Using our 4 core values, we have built a brand and community that we are proud of. Our aim, from Director all the way down to the single-use guest pass user, is that everyone at Gym Plus feels right at home when using our clubs. Our #FitForIreland movement is dedicated to creating a community of like-minded people who are as passionate as we are about getting fit and reaching their health and fitness goals
Our People
Gym Plus has a diverse workforce who share a common goal of making our clubs a great place to come and work out. People are at the heart of what we do, We have team members who have grown with the business, and their club is their second home. Everyone has a role in our clubs, and teamwork is what makes it all happen. Everyone is part of the #FitForIreland movement, and we couldn't be prouder.
Our

Values
Our core values are the foundation of everything Gym Plus is. Discover today what they mean to us.
Passionate
We love what we do, and that passion shines through to others, inspiring them. Our philosophy is to teach, not preach.
Personal
Everyone is on a unique journey, and we're here to support you on that. Our welcoming and warm demeanour means we make time for everyone.
Proactive
Preparation is key to us. By thinking ahead and acting before we are asked, we can ensure you have the best membership experience possible at Gym Plus.
Positive
Encourage, motivate, and work on finding solutions, not problems. Our glass is always half full, which leads to a positive atmosphere, perfect for all of our members.
Our

History
Take a look at how the Gym Plus Brand has grown within the last few years.
2017
After much consultation with our team and members, we launched our Gym Plus Brand, which we believed catered to our core values and delivered a fitness product that our members were looking for. We have pitched our price point at a level of great value.
2020
Covid struck when we were in the middle of a very busy trading quarter. We adapted like so many businesses and tried to help keep connected to our members by offering virtual and online classes.
2022
Mid-year 2022, and all the clubs have had considerable investment; we are grateful to all our team and members who have stuck with us through the last few years. The Clubs look great, and we have exciting plans to continually improve our processes and products as new fitness trends emerge. Our 4Ps are still at the forefront of our business.
Explore

Open Positions
Want to be part of the Gym Plus community? Explore our open positions today and become part of the #FitForIreland movement.