Join an Aquatic Class
Aquatic classes are low impact but help with muscular endurance, strength, and improved heart health.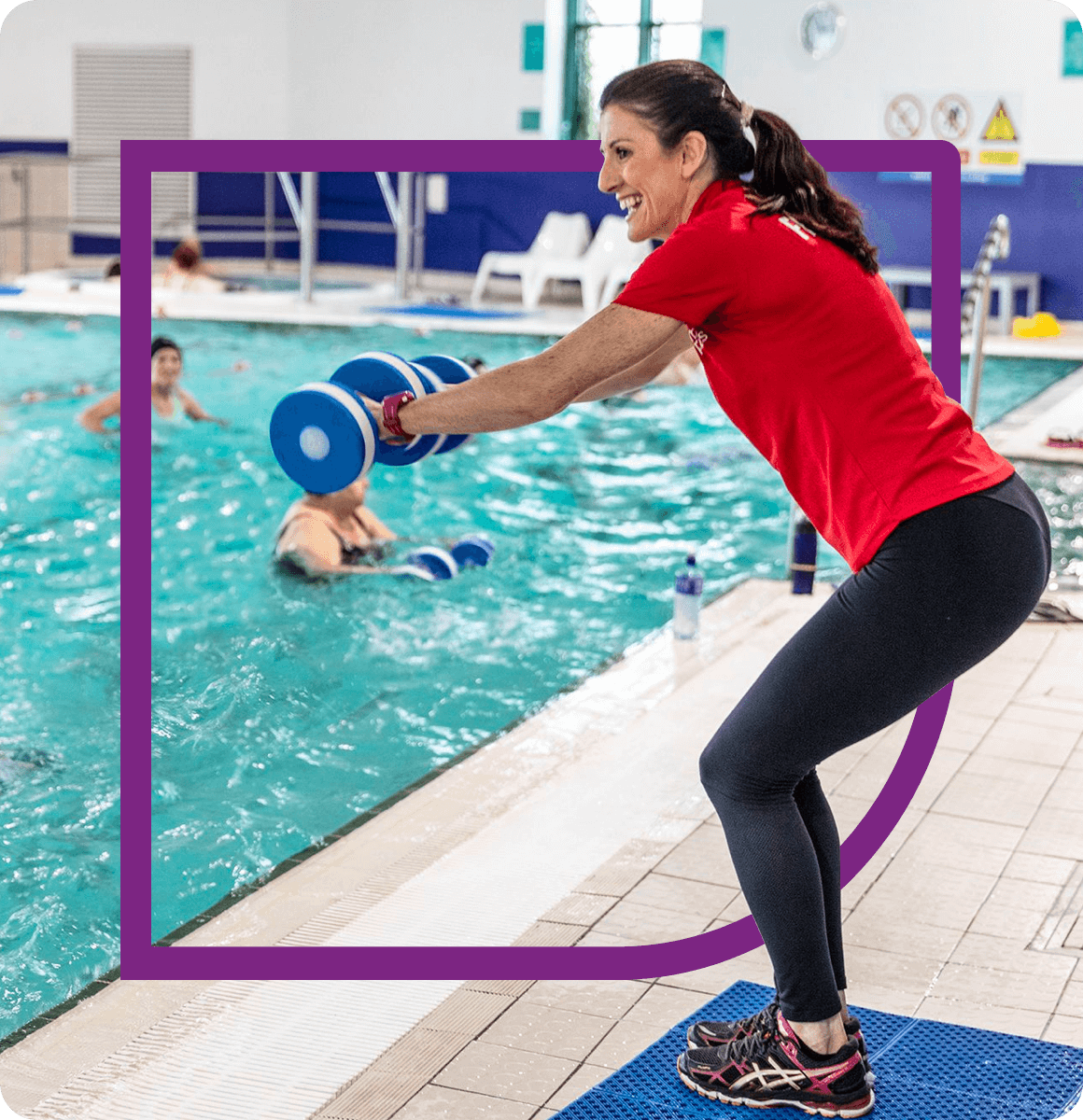 What is an Aquatic class?
Aquatic fitness is a type of exercise that is performed within the water that aims to promote, enhance, and increase physical and mental fitness. These classes are accessible to everyone, regardless of fitness level, confidence, or swimming ability and all classes are in a level of water that does not go above chest level
Why do

Aquatic Classes?
Now that we know what Aquatic classes are, what are the benefits of Aquatic classes?
Low
Impact
As the water supports your body, there will be less stress on your joints and muscles compared to other workouts.
Builds
Strength
Aquatic classes are a great way to build strength as the water acts as its own form of resistance band for you.
Greater Range
Of Motion
With the impact of gravity lessening within the water, you will have a greater range of motion to complete your exercise.
What Types of


Aquatic Classes are Included
We offer a range of Aquatic classes. Please check your individual class timetable to see if that class is in your location.
What Other

Members

Think
Find out what other members have to say about Gym Plus!
I go to Aqua Aerobics 4 times a week. I love the feeling of moving in the water; I feel like I can do more in the water than I could do on land.
Mentally coming to aqua helps me keep going, I really enjoy meeting my friends and keeping fit.
I started doing Aqua Aerobics when I joined first and only used the pool and never used the gym upstairs, and now I do everything! I love it!
Book a Tour

Today!
Want a sneak peek into one of our clubs before you decide? Book a tour today, and one of our friendly staff members will show you everything we have to offer, along with answering any questions you may have.