Join a Cardio Class
From indoor cycling, box fitness, or rebounding, our cardio classes help with your fitness levels, lean muscle build and increased blood flow as your body moves. Some of these classes are great for low-impact work, so you can get your workout in without hurting your joints.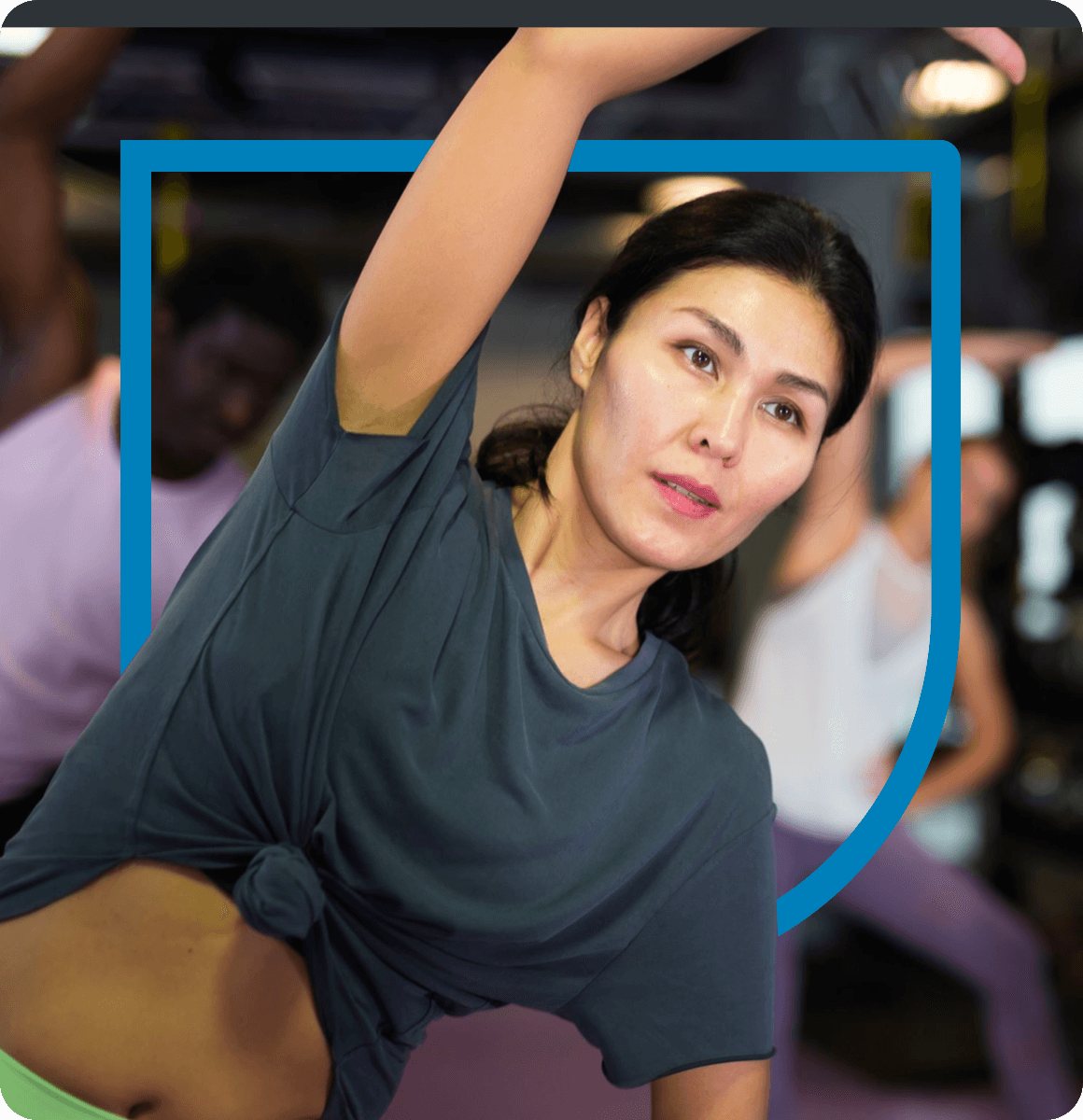 What is Cardio?
Short for cardiovascular exercise, these workouts are designed to raise your heart rate. It is sometimes called aerobic exercise, aiming to get your heart rate into a target heart rate zone. It is within this zone where you burn the most fat and calories. What sets cardio classes away from the rest is that it relies on your body's ability to use and control your oxygen during the session.
At its core, it includes movements to increase blood circulation throughout your body and increase your heart rate.
Why do

Cardio Classes?
Now that we know what cardio is, what are the benefits of cardio?
Improves
Your Heart Health
Working to get your heart rate into a target zone will help your heart health in the long run, as it gets a workout along with the rest of your body.
Expands
Lung Capacity
As cardio relies on your ability to use and control oxygen, with prolonged cardio classes, your lung capacity will expand.
Reduces Stress
And Anxiety
Cardio classes help reduce stress and anxiety as it releases endorphins that promote feeling good.
What Types of


Cardio Classes are Included
We offer a wide range of cardio classes. Please check your individual class timetable to see if that class is in your location.
What Other

Members

Think
Find out what other members have to say about Gym Plus!
I've been doing cycle classes for ages at Gym Plus, and I just love the music that the instructor mixes for their class. They put lots of effort into it. I feel that my legs are really toned and stronger from doing it.
My favourite thing about Gym Plus is the atmosphere, all the equipment that's here and the classes are so helpful. The trainers and instructors are amazing and will help you throughout your session every single day.
I've been a member of Gym Plus since it opened. I do indoor cycle class every Sunday morning, which is great fun because if there are 12 or 15 members, it can be quite competitive. I would recommend Gym Plus to anybody who wants to join a gym.
Book a Tour

Today!
Want a sneak peek into one of our clubs before you decide? Book a tour today, and one of our friendly staff members will show you everything we have to offer, along with answering any questions you may have.