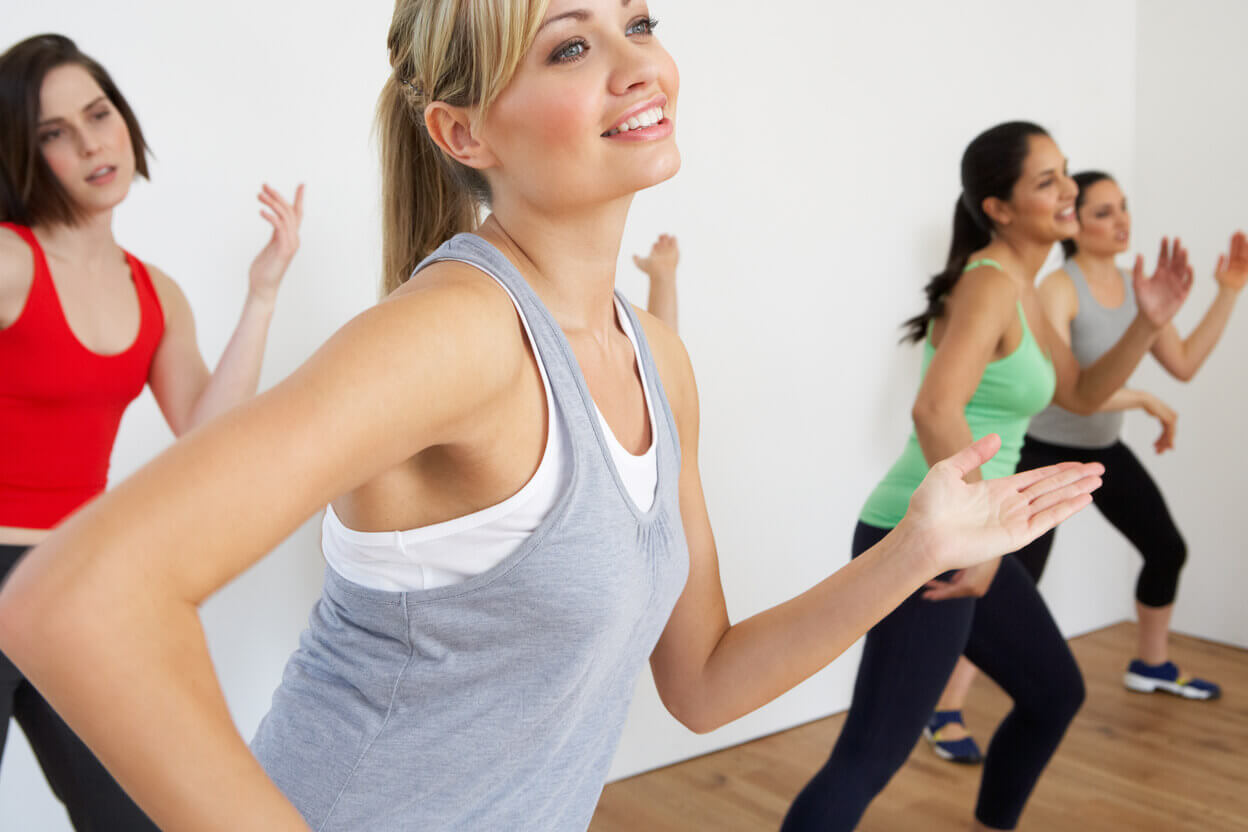 Join a Zumba Class
The moves in a Zumba class are taken from a huge variety of different dance disciplines, including cumbia, salsa, merengue, mambo, flamenco, chachacha, reggaeton, soca, samba, hip hop, axé and tango.
What is a Zumba Class?
Zumba classes involve getting together with a diverse group of people and shaking what you've got, whether you have a natural rhythm or not. Dancing is a joy, and sharing that with other like-minded folks is a draw many find truly addictive. One class can burn between 500 and 1000 calories, and many different styles of Zumba classes have evolved, making it one of the most accessible forms of dance fitness around and allowing instructors to add their own unique flavour to their classes.
So check out our Zumba classes in Dublin, Kildare, & Cork today and start burning calories in no time!
What are the

Benefits
Now that we know what it is, what are the benefits of Zumba?
Boosts Your
Heart Health
A sure way to get your heart pumping as you dance to the music in a fast-paced environment, Zumba is a great for helping maintain your cardio respiratory system.
Improves
Cordination
As you are moving your legs and arms in different directions during the workout. It requires a lot of coordination which will become more comfortable the longer you attend.

Helps Tone
Entire Body
Zumba is a great way to tone your entire body in one workout. Zumba targets many different muscle groups at once, so you will feel this workout all over.
Book a

Zumba Class

Today!
Want a sneak peek into one of our clubs before you decide? Book a tour today, and one of our friendly staff members will show you everything we have to offer, along with answering any questions you may have.