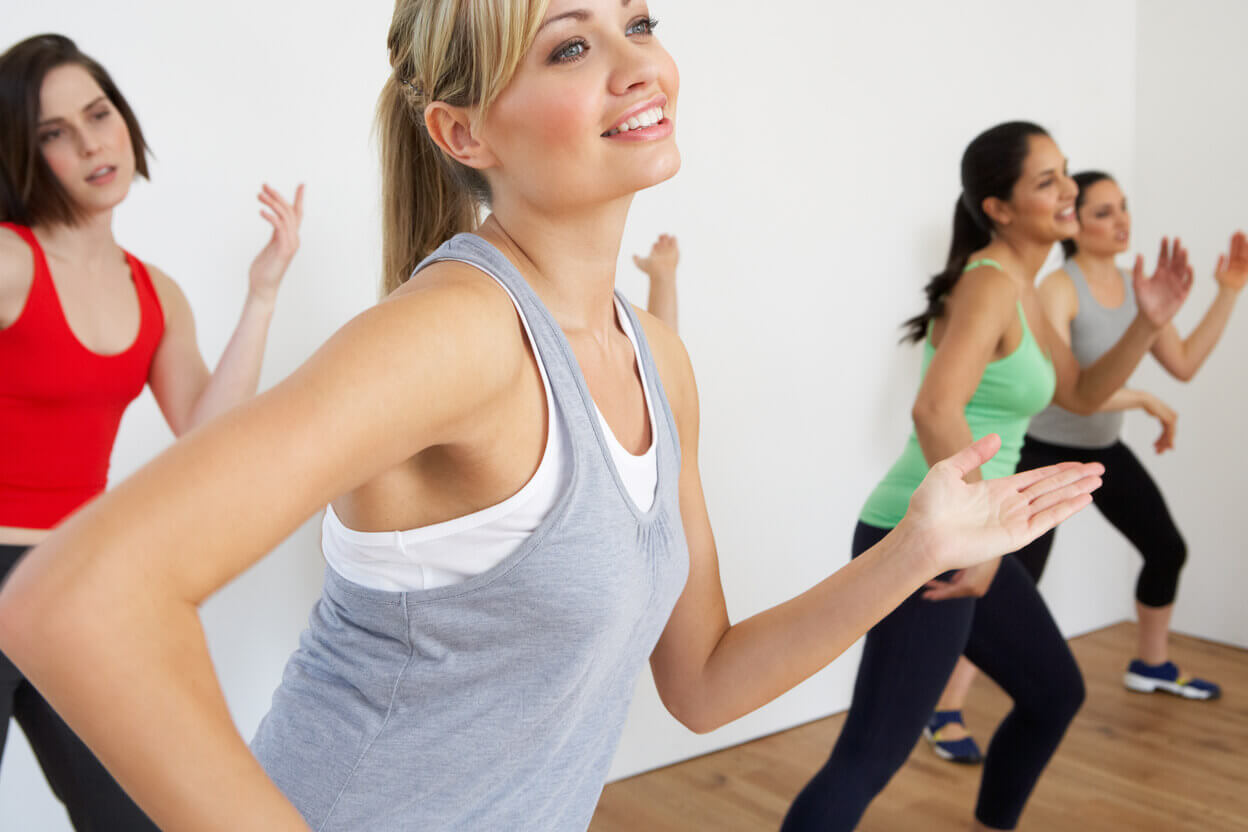 Join a Dance
Fitness Class
Dance Fitness is a fun class set to music that improves coordination and cardio fitness. Dance Fitness is for everyone, and it's all about having a good time while working out. Suitable for beginners who want to boogie for fitness or for those for a way to switch up their cardio routine. It's also a great class for those looking to meet new friends, de-stress and build confidence to dance more outside of class.
What To Expect
Meet new friends and shake off the calories in this lively high-energy group dance fitness class. Our expert Gym Plus instructors will keep you motivated to the last step while you enjoy the music and thrive from the energy in the group.
The goal is to keep you moving and get your heart rate up while you follow the choreography and have some fun. The moves are easy to follow, and the repetition will help you learn the different combinations.
What are the

Benefits
Now that we know what it is, what are the benefits of Dance Fitness?
Improves
Cardio Endurance
Fast-paced dance fitness is a fantastic cardio workout to help keep your heart healthy, and improve your coordination and balance.

Improve
Fitness Levels
Dancing is an excellent exercise for losing weight, maintaining strong bones and reducing your risk of osteoporosis.

Reduces
Stress
Dance Fitness workouts are a fun way to de-stress, get your heart pumping and meet new people.
Book a

Dance Fitness Class

Today!
Check out your local Gym Plus for the class timetable and find a Dance Fitness class time that suits you!