Your Perfect Fit: How To Find The Gym That's Right For You
Are you looking for that perfect fit when it comes to becoming a new gym member? Firstly, congratulations! You are making an important and valuable investment in your health and wellbeing.
At Gym Plus, we believe our gyms offer the best experience for all our members. So we've put together a list of 10 steps to help you find the gym that's right for you…..
1. Determine your fitness goals
Do you have a fitness goal in mind? Firstly, take some time and think about what you want to achieve. Do you want to lose weight, build strength or enhance flexibility?
Perhaps you want to train for an upcoming event or simply maintain your current fitness level. It's important to determine what you want to achieve before joining a gym. 
Your goals can influence the trainers you want to work with and the classes you take.
2. Ask for recommendations
Do you have any friends or family who are current members of a gym near you? Ask them to share their experiences. Also, look out for Google reviews from current members and check for member testimonials. Also, use the recommendation feature on Facebook to gather ideas for your shortlist.
Similarly, it's a good idea to follow some gym Instagram accounts to get a sense of the personalities behind the different gyms.
3. Pick a convenient location 
When you have narrowed down your search, look at which option is the most convenient location for you. Ideally, your perfect gym should be within 4-5 miles of your home or place of work.
The reason people don't stick with exercise is lack of time and the goal is to eliminate excuses. So make it as easy as possible to fit exercise into your lifestyle. Perhaps your perfect gym is one that gives you the option to work out at any of their clubs. At Gym Plus we offer a multi-club membership option to give members that flexibility. 
4. Grab a guest pass
Most gyms offer free guest passes and our Gym Plus team strongly advise taking up our offer of a free visit and workout before signing up. You will get the opportunity to meet with staff and tour the facilities. You can also try the equipment, take a swim in the pool or sample the health suite.
You can learn a lot about a gym during this trial run. While visiting, you should ask yourself if the club excites you from the moment you step through the door. Also, is it somewhere you would enjoy coming to each week, feel comfortable in and thrive from the energy?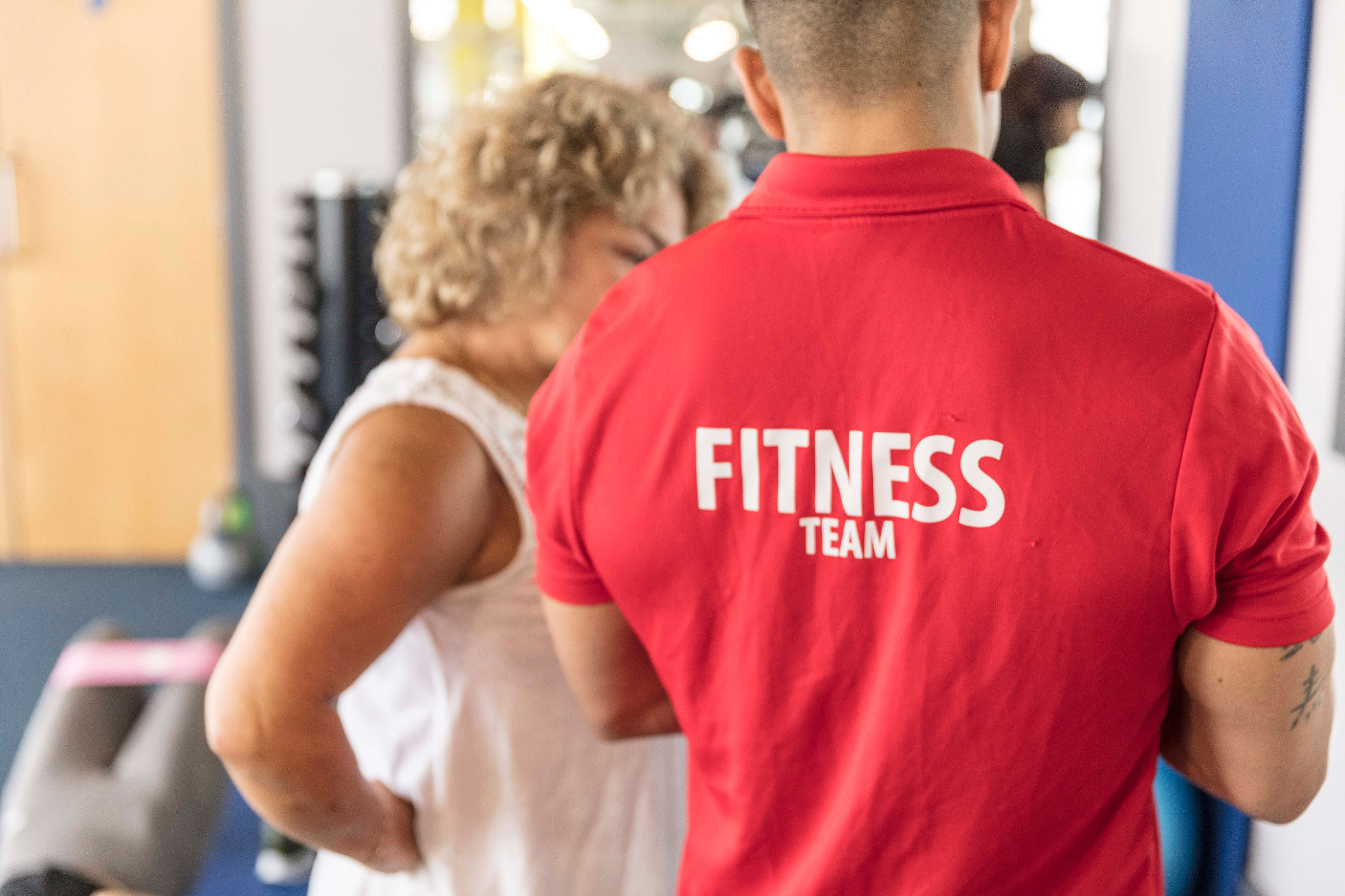 5. Get a sense of the vibe in the gym
Different gyms have different atmospheres. A great way to determine if the atmosphere fits your expectations is by visiting the club during a busy time.
See if there a good sense of space on the gym floor? Are there enough machines and gym equipment available for everyone to use? Also, observe how members interact with each other and the staff. And take note if the staff welcome you on arrival and are present on the gym floor during your visit.
This will all help you get a sense of the vibe and help you decide if it's somewhere you can see yourself excited to come to each week.
6. Check what fitness classes are on offer
Check to see which classes are included in your membership. Is there a good mix of cardio, strength and stretch classes to suit your needs.  Or perhaps you're on the lookout for classes that are suitable to bring your older kids and teenagers along to.
Also, have a look at the class timetable. If you work late, for example, you want somewhere that offers classes later in the evening to suit your schedule. Additionally, check out if they run at the weekends.
Find out how you book a class. At Gym Plus, for example, you can book classes through the FitSense App. Which makes it easy for you to plan and track your fitness programme.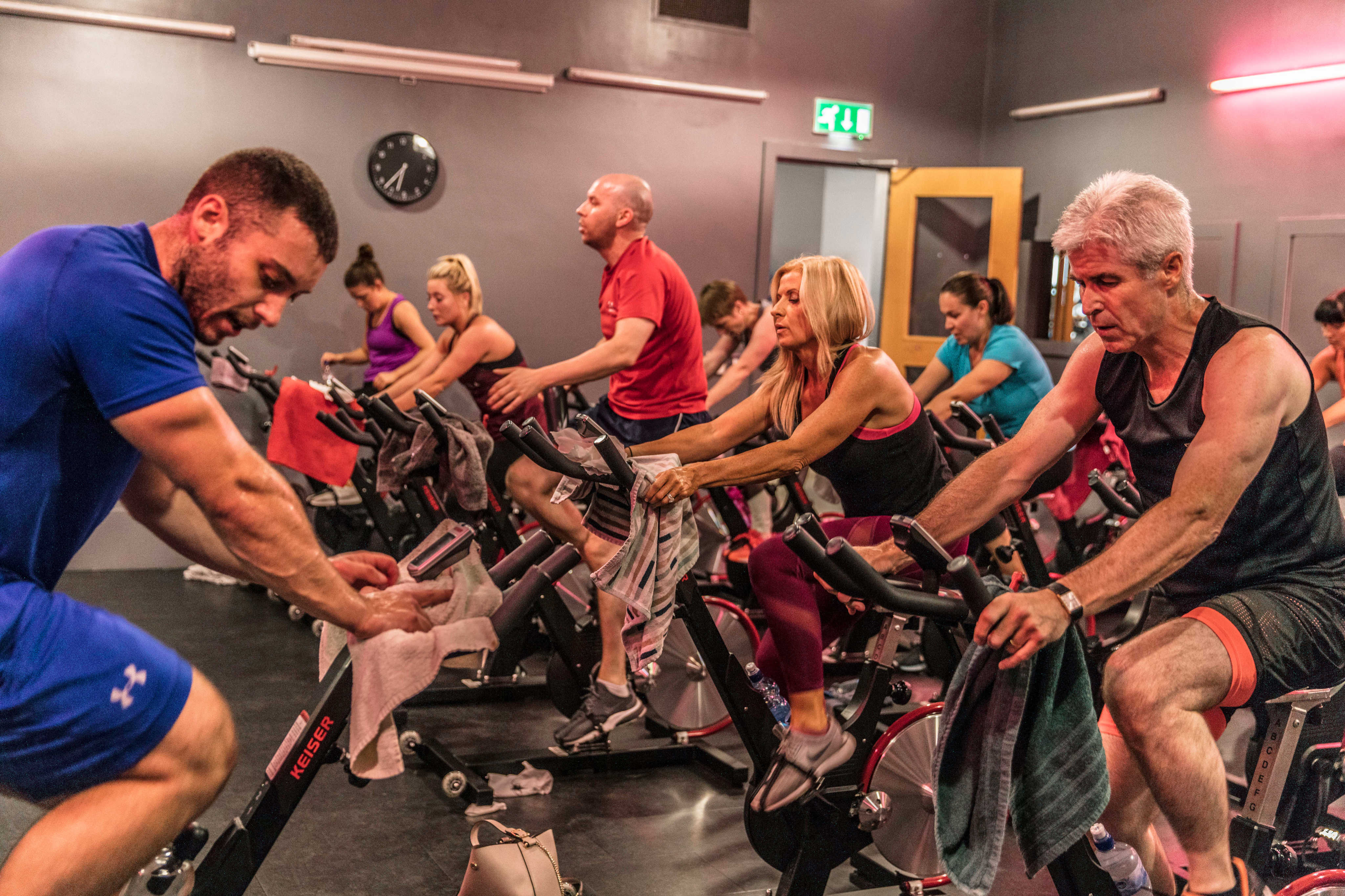 7. Dig deeper 
If your first impressions of the club are positive after your guest visit and you are eager to join,  then it's time to dig a little deeper. Create a checklist of questions to ask the team:
What are the club opening and closing times?
Is there parking available on site?
Which facilities are free to use and what do you have to pay extra for?
What club membership options are available? At Gym Plus we offer a convenient direct debit monthly payment option. Alternatively, you can save money by paying upfront for the year in advance.
8. Ask about fitness support
One of the most important questions to ask is about the fitness support you will receive as a member. Not all gyms offer one to one sessions with a trainer to assess your progress as part of your membership, so be sure to ask.
At Gym Plus we offer all members unlimited one to one sessions with a trainer to check your progress and revamp your workout when needed.
9. Enquire about personal training
If you're looking for an added challenge, want to reach a specific goal or need some motivation to kick-start your exercise programme, working with a personal trainer can help you. Ask about the personal training available at the club. And find out who has the experience and credentials that align with your goals.
10. Your perfect fit
Finally, remember when searching for the right gym for you, trust your instincts. Take your time, chat to friends, do some research and ask as many questions as you need. Ultimately, it is a big investment in your health and wellbeing and you are the best person to decide what's right for you.
Gym Plus has eight locations based in Dublin, Kildare, Meath, Louth and Cork. We have a club to suit everyone's fitness needs.
If you are thinking of joining a gym, why not grab one of our free one-day guest passes HERE? We look forward to welcoming you.