Don't Give Up On You: 5 Tips To Reboot Your New Year Motivation
It's 6 am on a February weekday morning. The alarm rings and before you open your eyes, the excuses start to flow through your mind. The struggle to get out of bed and into the gym is real. But don't be too hard on yourself, motivation to exercise isn't something that comes naturally to most of us.
Scientists at the University of London discovered that our brains are naturally programmed to minimize effort. So to fight against this natural instinct to sleep or rest is a psychological challenge.
However, the good news is you can improve your motivation and strengthen your willpower in a number of ways. So if you are struggling with your new years resolution to exercise more, don't give up. Here we take a look at 5 ways to reboot your new year motivation….
1. Make Exercise A Reward
We all know the long term benefits of exercise such as preventing illness, disease and injury. All of which helps us live happier, longer lives. But knowing this doesn't always give us the drive to exercise. In fact, our brains are more concerned about the present.
So one recommendation psychologists suggest is to turn exercise into a reward-rich experience that can help us create a healthy habit. For example, join a group exercise class, a sports team or work out with a friend. By linking these social connections to the activity itself our brain views the interactions as enjoyable and rewarding.
We also feel more accountable to others during group exercise and don't want to let the group down. Therefore we are more likely to focus on that rather than the effort involved in the exercise itself.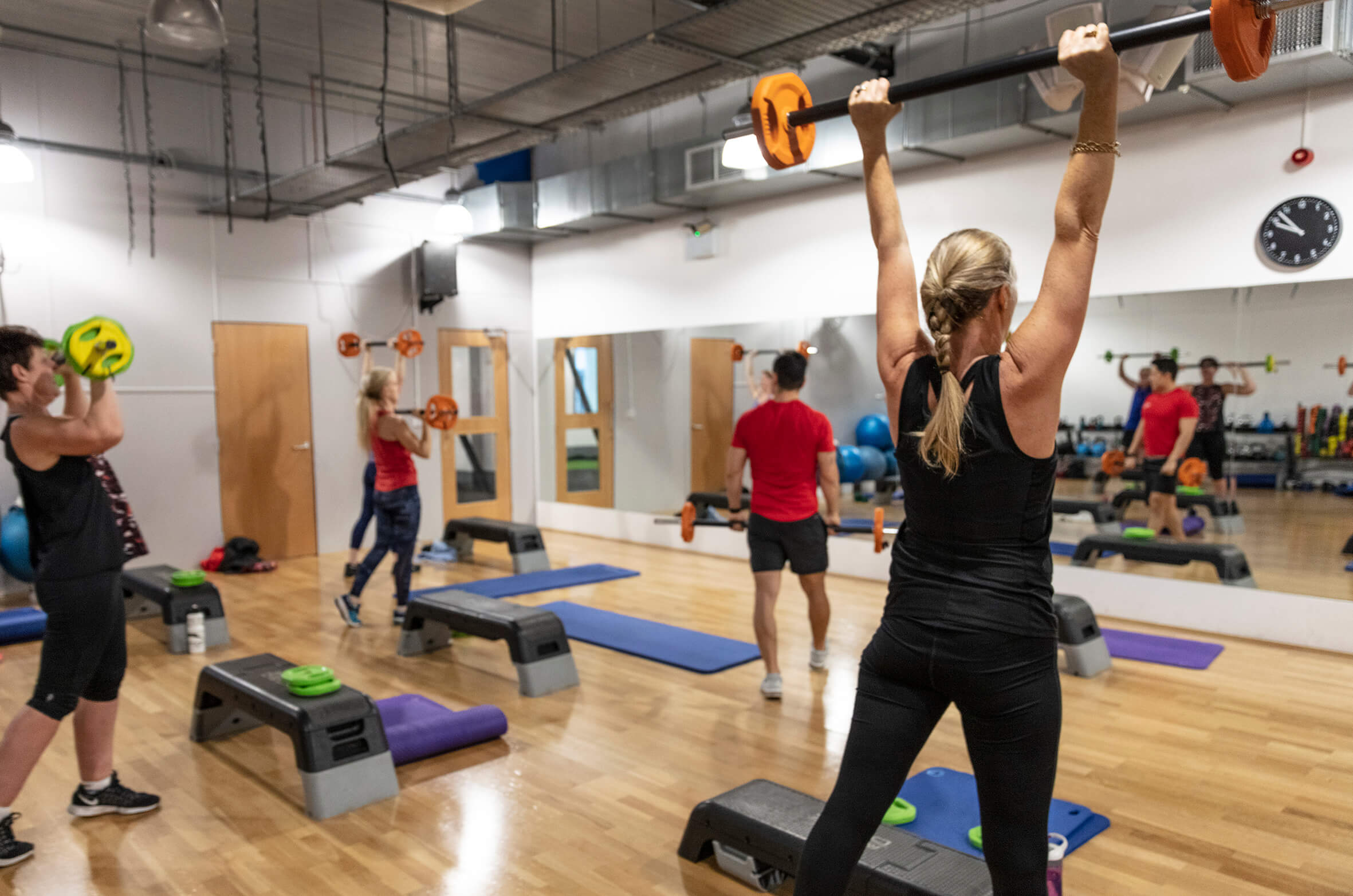 2. Get Organised
Creating a set of short-term goals often works better than focusing on long-term ones when it comes to motivation. Creating an organised schedule will also help to drive you into the gym and keep you coming back.
As a study in the Journal of Obesity discovered people who planned their exercise routine and set goals were more likely to reach their weight loss goal.
Furthermore, being organised to go to the gym in advance all help to eliminate those excuses that pop into your head. So organise your gym gear the night before you plan to workout. Likewise, plan your day so that you make time in it for exercise.
3. Build Willpower Over Time
Research has shown that willpower, just like a muscle, can be strengthened over time through physical activity. By exercising regularly, people increase their ability to resist temptations and their perseverance grows.
This happens over time and it involves lots of little steps. To build your willpower, you need to set a realistic workout schedule that fits into your current lifestyle.  
When you start out exercising, focus on consistency rather than frequency.  Similarly, don't focus on the length of time you spend during each session. If you are consistent, your willpower will become strong physically and mentally.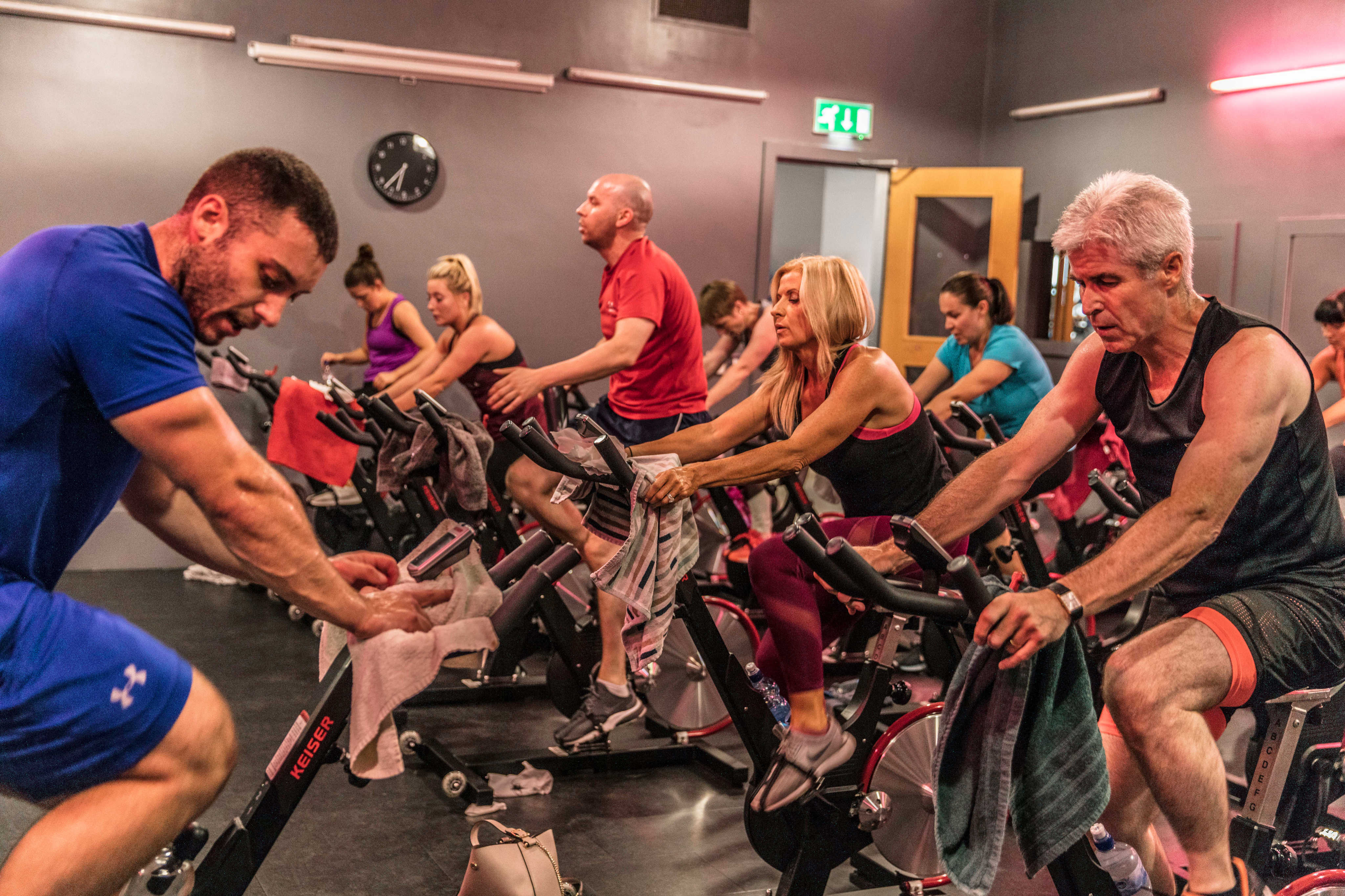 4. Eat Yourself Healthy
Similar to physical activity, the more you consume healthier food, the more willpower you will gain. So to complement your fitness goals, aim to consume more nutritious food and lower your intake of salt, sugar and saturated fats. This will not only help you lower your risk of heart disease and keep your mind sharper but will boost your motivation.
To sustain your willpower throughout each day, plan your meals in advance. Keep a record of what you eat and when to understand your eating patterns. But don't restrict your calories, focusing on nutrition instead. Also aim to eat healthy meals and snacks every four hours and hydrate your body throughout the day.
5. Be Competitive
Competition has been proven to motivate people to exercise more frequently and for longer periods. As well as generate new energy to exercise when we are stalled.
In fact, a study from the Annenberg School for Communication at the University of Pennsylvania studied a group of participants who took part in an 11-week exercise programme. The study found that competition overwhelmingly motivated participants to exercise. Where attendance rates were 90% higher in the competitive groups compared to the others that had no competitive goal.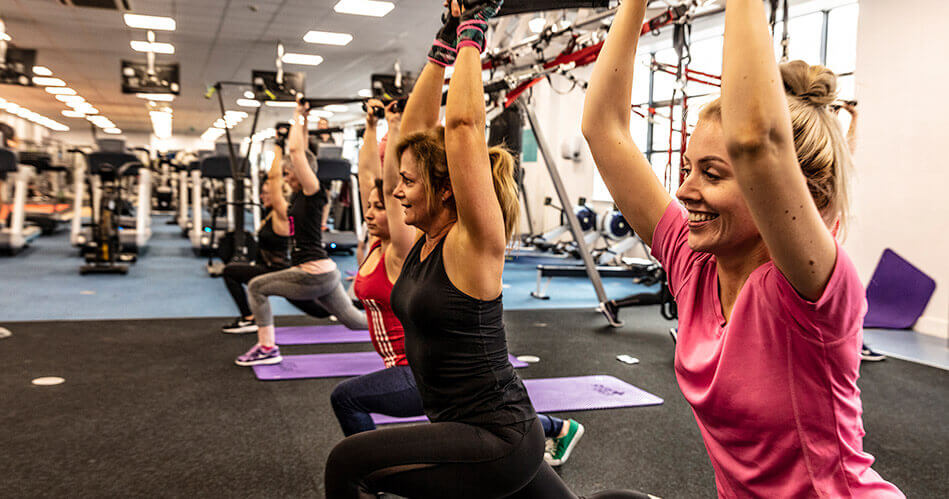 So why not try to introduce some competition into your routine? Compete against your personal best, your gym buddy or take part in a bigger challenge like entering a 10k run, sports tournament or match.
At Gym Plus we regularly host competitions that everyone can get involved in. You can stay up to date on what's coming up in-club or by following us on social media.
If you have recently joined Gym Plus and are looking for motivation to kick off your new health and fitness programme, get in touch with us today. We can schedule your first 1:1 fitness assessment and create a personalised plan for you.
Or if you are looking to become a member this February, if you join before the end of the month you will receive a quality gym bag and sweat towel. Want to try us out first? Download a free guest pass here.