How to prepare for a fitness challenge
A new year brings fresh challenges and for many people looking to push themself to the next level, a new fitness challenge could be fresh on the horizon. Whether it's a gruelling long-distance run, an exciting weight lifting challenge, an endurance course or something else, there's no buzz quite like setting yourself a goal and achieving it. But how can you make sure you put the work in to knock it out of the park?
Prioritise your workouts
It seems obvious but if you're looking to take on a difficult fitness challenge then the best way to do it is to give it your full attention. This means that most parts of your life will need to be centred around your goal of completing this challenge. So whether it's friends and social gatherings or even adjusting your sleeping pattern, your workouts must be a priority. 
You will need to make sure the non-negotiables parts of life, like work and family, come first, but the rest of your time will need to be organised and structured. So no more catching an extra episode or two on Netflix when you should be lifting weights or pounding the treadmill at the gym.
Take advantage of classes
It can be difficult to stay motivated working out alone so why not take advantage of a range of classes at your nearest Gym Plus location. With Gym Plus, you can stay on top of a range of different exercise classes that help you to stay on top of your fitness goals and drive you towards completing your 2022 fitness challenge. 
Whether it's an aerobics class, boxfit, yoga, aquafit or a military-style bootcamp session, you'll find exactly the type of challenge you're after to stay motivated, train with others and get the push you need to go the extra mile.
Balance your diet
There's no point running miles, doing a personal best deadlift and swimming multiple lengths of the pool to just start munching on any old food afterwards. Getting fit isn't just done in the gym, it's also achieved by what you put into your body. Make sure that you enjoy a balanced diet throughout your training regime when looking to achieve your fitness goals. 
It's also important to point out that you're looking for a balanced diet, not a drastic one. So make sure you do give yourself some time where you can enjoy a nice meal with friends and family but make sure you're organised and stay on top of your food intake so that it is in line with your goals.
Find Support or a group
We've already mentioned that classes are a great way to find motivation but what about when classes aren't on? Well, make sure you set yourself up a support group, whether it be people looking to achieve the same fitness challenge as you, or friends and family looking to join in from time to time, by scheduling workouts together, you can motivate each other to do more.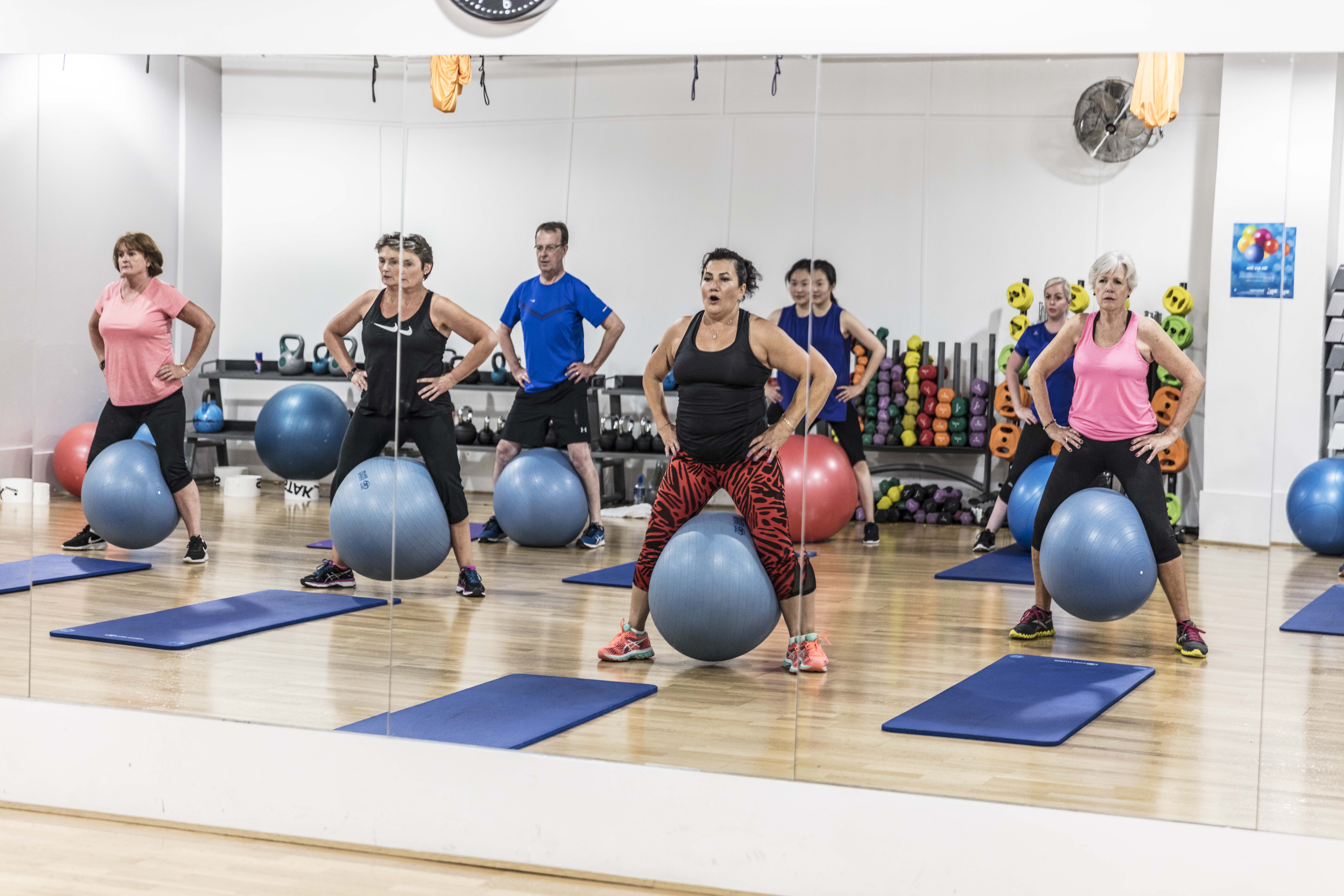 Work Towards Your 2022 Fitness Challenge With Gym Plus
Whether you're running, climbing, lifting or all three, why not take advantage of all the facilities and classes available at a Gym Plus near you. 
Pop into your local Gym Plus today and start working out and pushing yourself towards all the amazing goals you've set yourself. No matter what fitness objectives you've set yourself for 2022, we'll be there to help and push you over the line.
Written by Craig Shields