Gaining Confidence To Return To The Gym In 2022
Getting back to the gym or having the confidence to return to the gym after a long break can be daunting on the surface. But we know that once you walk through our doors and start working out, you'll be wondering what took you so long to make the first move.
Having the initial confidence to make a change is part of the battle, so if you're considering returning to the gym to make a change to your life, we have some handy tips to make a smooth transition to a better you.
Warm-up and cool down
Whether you're returning from a long time out or a first-time gym user don't forget to warm up before launching into any exercise. 
A brief warm-up such as walking on the treadmill or a 5 minute cycle on the stationery bike. Then increase the pace to get the blood flowing to your major muscle groups and loosen your joints. This all allows your heart and muscles to respond gradually to the increased demands of exercise.
A post-exercise stretch will stop lactic acid affecting your muscles, reduce aches and pains, and help you to be ready for your next workout quicker.
Go At Your Own Pace
For your first visit (or the first few visits) don't put unreasonable expectations on yourself by thinking you have to do 30 different exercises during your session. Instead, if you're quite green when it comes to fitness, just start by walking. 
Using a treadmill straight away will allow you to ease yourself into the gym environment and control your speed as you see fit. In addition, you can eventually incline to increase the pressure and even turn your walk into a slow jog or run depending on how you want to progress. You walk every day, so why not acclimatise to the gym by doing the same.
Have a plan for exercise
Whether it's a well thought out plan down to the last measurement or one that is just focusing on areas to work on, having a plan for your visit to the gym is a good place to start. You may find that focusing on your legs would be a great idea or perhaps working on your arms and chest might be the way to go. 
You could even focus on just cardio, before visiting again to undergo some strength training. Whatever you'd like to do, make sure you have a plan to help you achieve what you want to.
All Gym Plus members can avail of free fitness reviews with our expert trainers every 6 weeks. Helping to motivate you, to set realistic goals and stay on track with your programme throughout the year.
… and a plan for your goals
What do you want to achieve? Whether it's weight loss, toning, increasing cardio in preparation for an event or anything else, make sure you analyse what you want to achieve and use it as motivation to drive yourself forward.
Doing so will also help you to plan your sessions better and refocus your mind on what you need to achieve your own fitness goals.
Don't over-do it
If you've been away from the gym and getting fit then make sure you get back into the swing of things, but don't push your body past the limit too regularly or else you'll quickly be on the sidelines and unable to work out.
While having a plan and an idea of the goals you want to achieve is great, what you don't want to do is go overboard sooner than you should. Use the first few trips to give yourself confidence without risking injury. Find an exercise you enjoy and try a new group exercise class. Also, build in rest days to your new routine and use the club facilities to relax and unwind.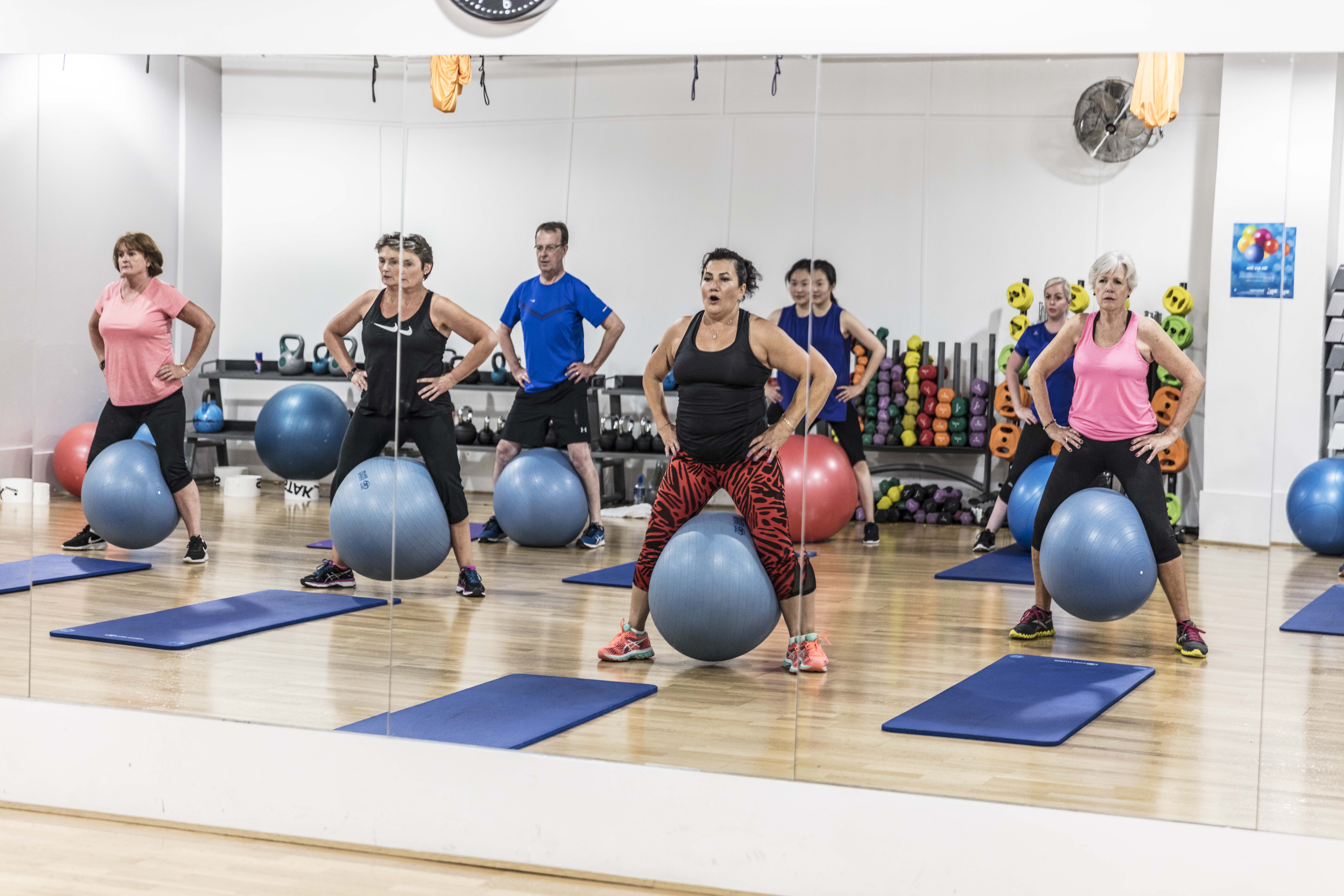 Exercise with friends or meet new ones through classes
And lastly, whether you want to do this before your first visit or afterwards to encourage you to work harder and help you to stay motivated, why not exercise with friends? Perhaps you have close friends who are already working out and can join them, or perhaps you could take advantage of one of Gym Plus' many fitness classes to meet new people. 
Get back into the gym in 2022
Whether it's getting in shape, preparing for an event or just for physical and mental health reasons, there is no better time to enter a Gym Plus fitness club. Join in January and save €39 with no join fee. There's never been a better time to return to the gym and start the New Year off with some positivity. Learn more here.
Written by Craig Shields