Festive Fitness: Your Guide To Rocking The Party Season
We know you've worked hard to keep building on your fitness into the autumn, so kudos for not letting it drop the second summer stopped. But we also know there's a potential stumbling block just around the corner. The Christmas party season.
Work parties, get-togethers with friends and family gatherings can all put a strain on your healthy lifestyle and fitness routine. But is there a healthier way to enjoy the party season without feeling like you're missing out on the festive fun? Absolutely! Below we outline five ways to do embrace the festive fitness and rock the party season….
Dance Like Nobody's Watching
One of our favourite Yuletide traditions is dancing the night away at the office Christmas party. So why not get warmed up for the annual shindig at Gym Plus and try a dance-centric class. Take Zumba for example, a class where you can dance to your heart's content to choreographed dance moves.
For those who love to dance like nobody's watching, this is the fitness class to get you in the festive spirit. And you don't have to be a great dancer to take part, it is suitable for all ages and fitness levels. You'll also get a great cardio workout that blasts fat, strengthens your core and improves your coordination and flexibility, all whilst having tonnes of fun!
Fit More In
With late nights, shopping expeditions and changes in work schedules, your free time can become scarce in the festive season. So fit more in and try High-Intensity Interval Training (HIIT) if you haven't done so already.
You can achieve a great workout in just 30 minutes, including your cardio and strength training. By getting your heart rate up high, your body has to work harder to bring it down which results in burning more calories. Furthermore, your metabolism stays in a heightened state for hours afterwards, perfect for countering those naughty festive treats your pals insist you try. Classes such as HIIT, Bootcamp or XFIT are perfect for a total body workout and can be very effective if performed even twice a week.
Set Yourself A Christmas Challenge
The gym is a great place to meet new people, establish new friendships and develop your support network. This can help you stay motivated to return every week, thrive from the energy and enjoy the exercises.
But if you feel your motivation waning over the festive period, why not take part in a fitness challenge to get you to the New Year. Taking part in fitness challenges means you stay fit whilst having fun and making new friends who like to look after themselves too.
Some fitness challenges have added incentives such as earning points, prizes or ranking performances to boost your motivation. You can find out about new challenges you can join through social media, a fitness app or at your gym.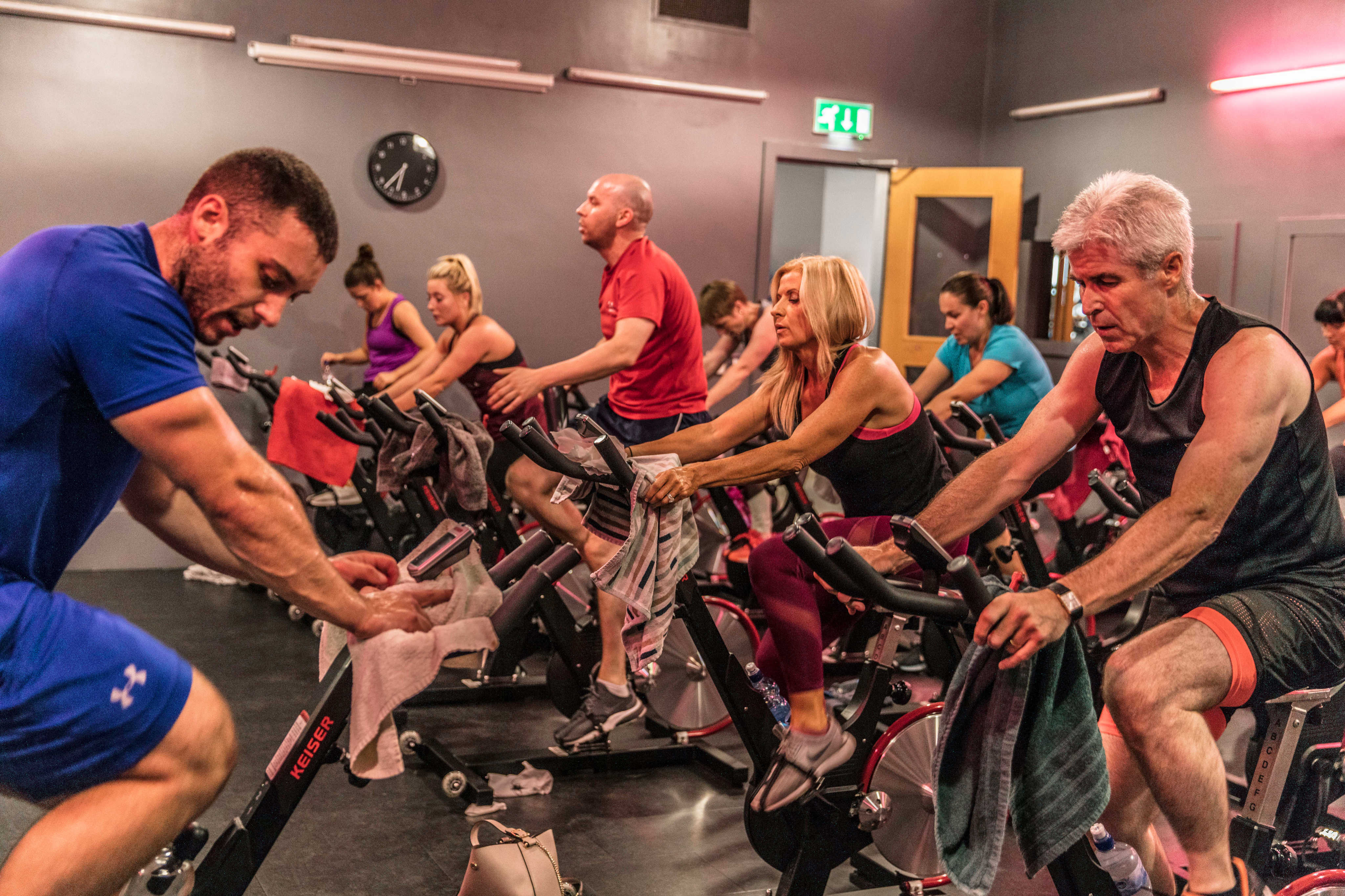 Enjoy Some Guilt-Free Cocktails
Eating and drinking clean can be particularly hard this time of year as the temptation is everywhere! But don't let a few Christmas cocktails be your downfall. Believe it or not, there are lots of healthy beverages that are low in sugar, reduced calories and contain ingredients that are actually good for you.
And we know what you're thinking – 'Clean cocktails? Really?' Well….yes! Pairing spirits with fruits, vegetables, herbs and spices have been proven to help balance out the negative effects of alcohol on the body's immune system.
So if you're hosting a party this season, break out the bubbly because champagne is a great low-calorie party drink, with four ounces containing only 91 calories. And why not try this hydrating champagne cocktail at just 130 calories?
Coconut Water Champagne Fruit Punch
Ingredients:
Directions:
Combine all ingredients in a large mixing bowl or pitcher, stir to combine, chill in the refrigerator before serving.
Go Back For Seconds
Similarly, when it comes to food choices, Christmas is a tricky time for the health-conscious. You are certain to be presented with at least one tray of hors d'œuvres over the party season.  And as delicious as they are, canapés are usually filled with rich, creamy cheeses, fatty meats and fried bites.
Our top tip is to make your own healthy canapés to serve to guests at home or bring to a party. This will help you control your diet and nutrition intake.  Three of our festive favourites are:
1. Cucumber, Turkey, Cheese and Cranberry Stacks (21 calories per serving)
Slice some cucumber and top with sliced turkey, a dollop of cranberry sauce and a sprinkling of cheese.
2. Pesto Crisp Breads (135 calories per serving)
Simply spread your favourite crispbreads with homemade pesto.
3. Spinach And Cheese Quesadilla (235 calories per serving)
Place one wholemeal tortilla in a large frypan. Top with baby spinach leaves and low fat feta cheese. Top with a second tortilla and heat gently so that cheese melts and the tortilla begins to crisp up. Slice into four and serve.