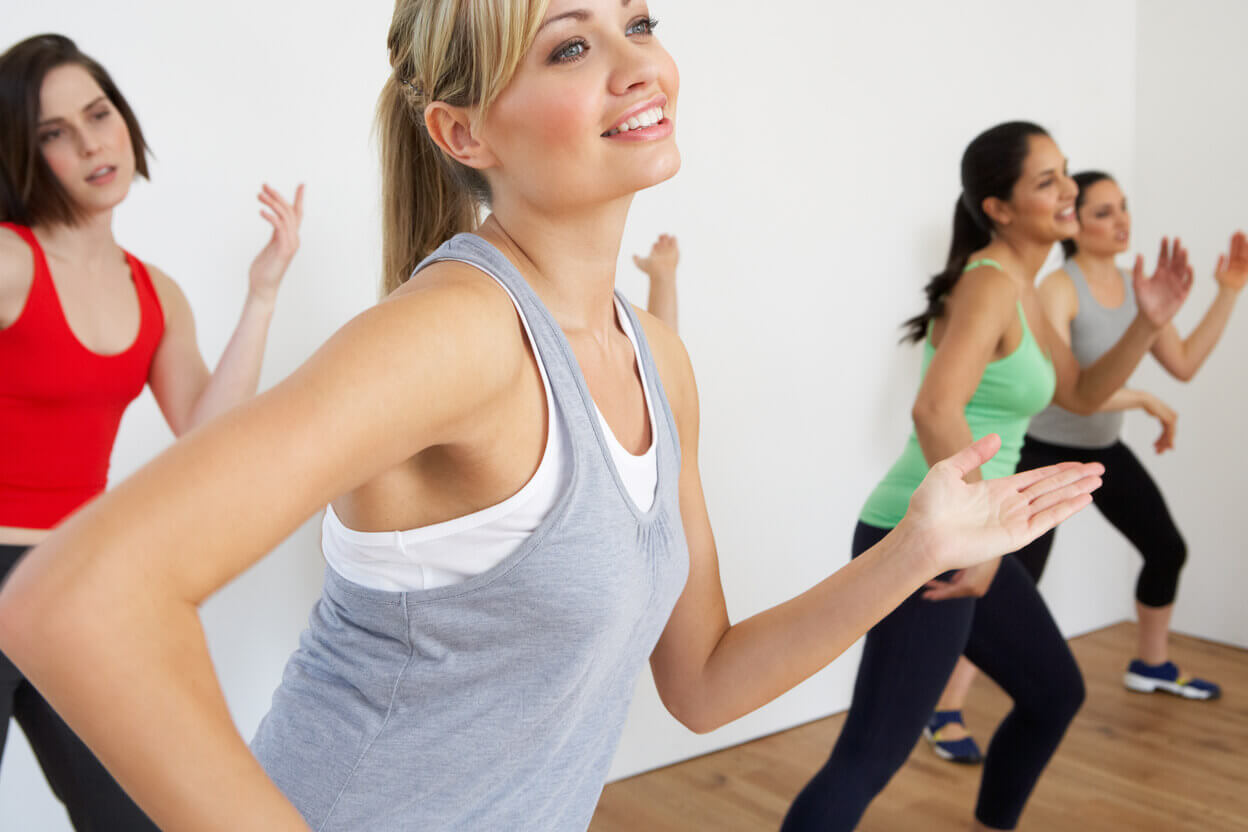 Join a Aerobics Class
A fun and energetic class that safe for a range of ages and fitness levels.
What is a Aerobics Class?
The class begins with gentle stretches during the five-minute warm-up. Then the pace will pick up and you will perform dance-type movements in an aerobics studio. Exercises such as grapevines, squat and knee raise, jogging on the spot, jumping jacks, planks and modified push-ups to name a few. The high-tempo music will help you move to the rhythm and easily learn the steps involved. The routines will become more challenging over time and the intensity will increase each time.
Why do

Aerobic Classes?
Now that we know what it is, what are the benefits of Aerobics?
Improves Cardio
Endurance
Get your blood pumping and work the large muscle groups in your body. Aerobics is a great cardio workout, which helps protect your heart and lungs while aiding weight loss.
Aids Flexibility
and Balance
Improve your flexibility and balance. In addition to developing co-ordination skills as you become more experienced with the choreography and routines each week.

Suitable
For All
Aerobics is a terrific cross-training exercise for those who already enjoy walking, running or cycling and are looking for something different.
Book a Tour

Today!
Want a sneak peek into one of our clubs before you decide? Book a tour today, and one of our friendly staff members will show you everything we have to offer, along with answering any questions you may have.