Join a BoxFit Class
BoxFit is non-competitive and includes all the different types of boxing training apart from sparring. In a BoxFit class, you might get to throw punches, but it'll be at pads, not people!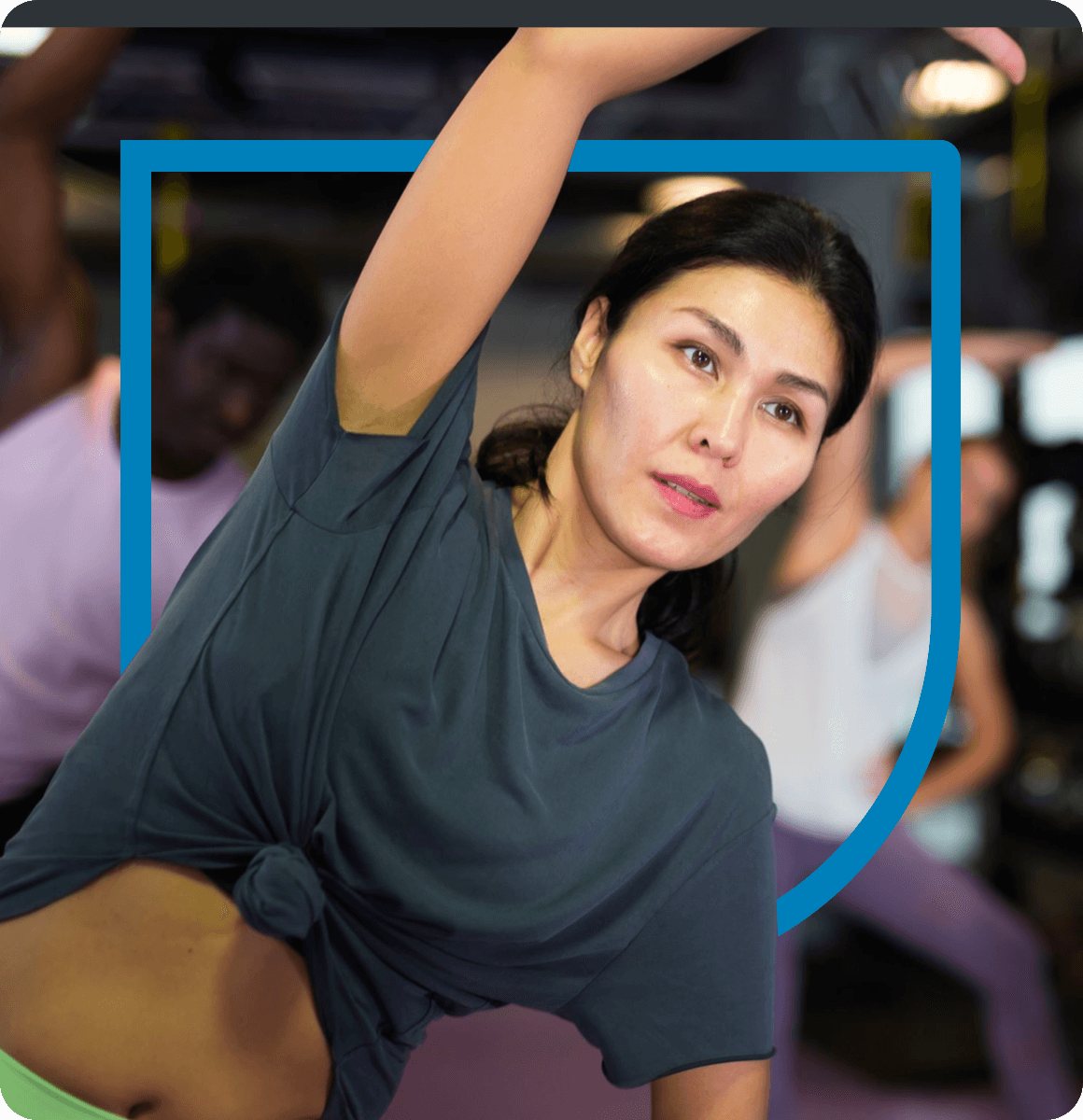 What is Boxfit?
BoxFit is a cardio workout based on the training used for boxing, focusing on toning and fitness. It includes skipping, boxing drills and bodyweight exercises that incorporate footwork and abdominal movements.
The idea behind BoxFit was to take the training techniques and routines used by boxers to get them into peak physical condition and use them to help those outside the boxing world improve their fitness levels.
What are the

Boxfit Benefits?
Now that we know what Boxfit is, what are the benefits to BoxFit?

Improves
Mental-Wellbeing
While violence isn't condoned, taking your frustration and stress out on a punching bag is a great way to improve your mental well-being.
Diverse Range
Of Exercises
By cycling through so many different exercises you gain a diverse range of benefits such as speed, endurance, strength, stability, and flexibility.
Burns
Calories
BoxFit helps with a large calorie expenditure as you work through a boxing circuit with rope work, pad work, and abs exercises.
Book a Tour

Today!
Want a sneak peek into one of our clubs before you decide? Book a tour today, and one of our friendly staff members will show you everything we have to offer, along with answering any questions you may have.