Dublin gyms: How do you choose the right one for you?
So you're thinking about joining a Dublin gym? Congrats on making the decision to invest in your health and fitness. The good news is Dublin is a great place to work out in and get in shape, with gyms to suit everyone's needs. But how do you choose the right gym for you?
Here we've put together a list of 8 questions you should consider….
1. What are your fitness goals?
Firstly, before choosing the right Dublin gym for you, you should think about what you want to achieve by joining. Are you looking to lose weight, tone up, build strength, increase flexibility or improve your stamina?
Your goals can influence the trainers you want to work with and the classes you take. For example, if you need help getting started a good fitness team can help you with motivation. Likewise, they can help keep track of your progress throughout your programme and adjust as needed. Not all gyms offer one to one sessions with a trainer to assess your progress, as part of your membership. So be sure to ask. 
Also, the classes on offer should complement your workout. Helping you to achieve your fitness goals faster in a fun, energetic and supportive environment. 
2. Is the gym location in Dublin convenient for you?
This may sound like an obvious question but it is an important one if you're serious about starting an exercise programme. Eliminate excuses for skipping your workout session and choose a Dublin gym location based on your lifestyle. The best gym for you is one that's the most convenient to your home or office. Make it as easy as possible to work out.
Do you plan on going to the gym before work or during your lunch break? Or perhaps you would prefer to work out after work or at the weekends? Think about when will be the most convenient time for you and what will fit best with your lifestyle.
Also, you might be interested in a Dublin gym multi-location membership offer. This total access option gives you the choice to work out at multiple gym locations around Dublin to fit your busy schedule.
3. Does the Dublin gym offer a free guest pass?
Take advantage of free guest passes many Dublin gyms offer.  This gives prospective members an opportunity to view the club's facilities, meet with fitness staff and current members. You can also try out the equipment, use the pool or health suite and sample a class before signing up. You can learn a lot about a gym in one day. Things to look out for and ask about during your guest visit are:
What are the opening and closing hours?

Is the gym, showers and pool area clean and tidy?

Is there a good sense of space on the gym floor?

Are there enough machines and gym equipment available for everyone?

Are the staff friendly, welcoming and attentive?
4. Are the fitness trainers fully qualified?
This is an important question when choosing the right Dublin gym for you. The highest fitness instructor qualification, EQF Level 4, allows those certified to register with REPs Ireland (Register of Exercise Professionals). Ask if the fitness team are fully qualified. You might also inquire about how long they have been working as professional instructors/trainers. The instructors and trainers are an essential part of your gym experience. And ultimately you want to work with those who are focused on your fitness goals.
5. What is the atmosphere like in the club?
Dublin gyms have different atmospheres. You can get a sense of the vibe in a gym by chatting with the fitness staff and observing how other members interact with the team and other members. It's important to workout somewhere where you feel comfortable. For example, look for a Dublin gym with fitness staff who are supportive, friendly and welcoming. Does the gym look like a genuinely fun place to work out in? If you leave feeling excited to get started then that's a positive sign.
6. What group fitness classes are on offer?
Group fitness classes are a great way to get motivated and help you achieve your goals quicker. If you're interested in the group fitness classes, make sure the Dublin gym you visit has what you're looking for. Take a look at the class timetable and see if the options on offer interest and excite you. Also, note the times of the classes to ensure they would fit your schedule.  

7. Which free amenities does it provide?
Pay close attention to what's free at the Dublin gyms you are previewing. At the basic level, you want access to all workout equipment, showers and lockers. For the clubs with pools, check you get free unrestricted access to it. Likewise, if there is a health suite, check that access to it is included in your membership.
Furthermore, look out for a gym in Dublin that offers free classes as part of the membership, as we do at Gym Plus. Going further than most Dublin gyms, we also offer free training support when you join and a free fitness review to assess your progress whenever you want one.
8. Are you interested in hiring a personal trainer?
Hiring a personal trainer can be a great way to get you started with your new exercise programme or help you push your fitness to the next level. If you are looking to hire a dedicated fitness expert to help empower you to achieve great results, ask about the personal training services on offer. Enquire about their credentials and find out how long they have been training. The right personal trainer will create tailor-made solutions for your needs that are realistic, measurable and flexible.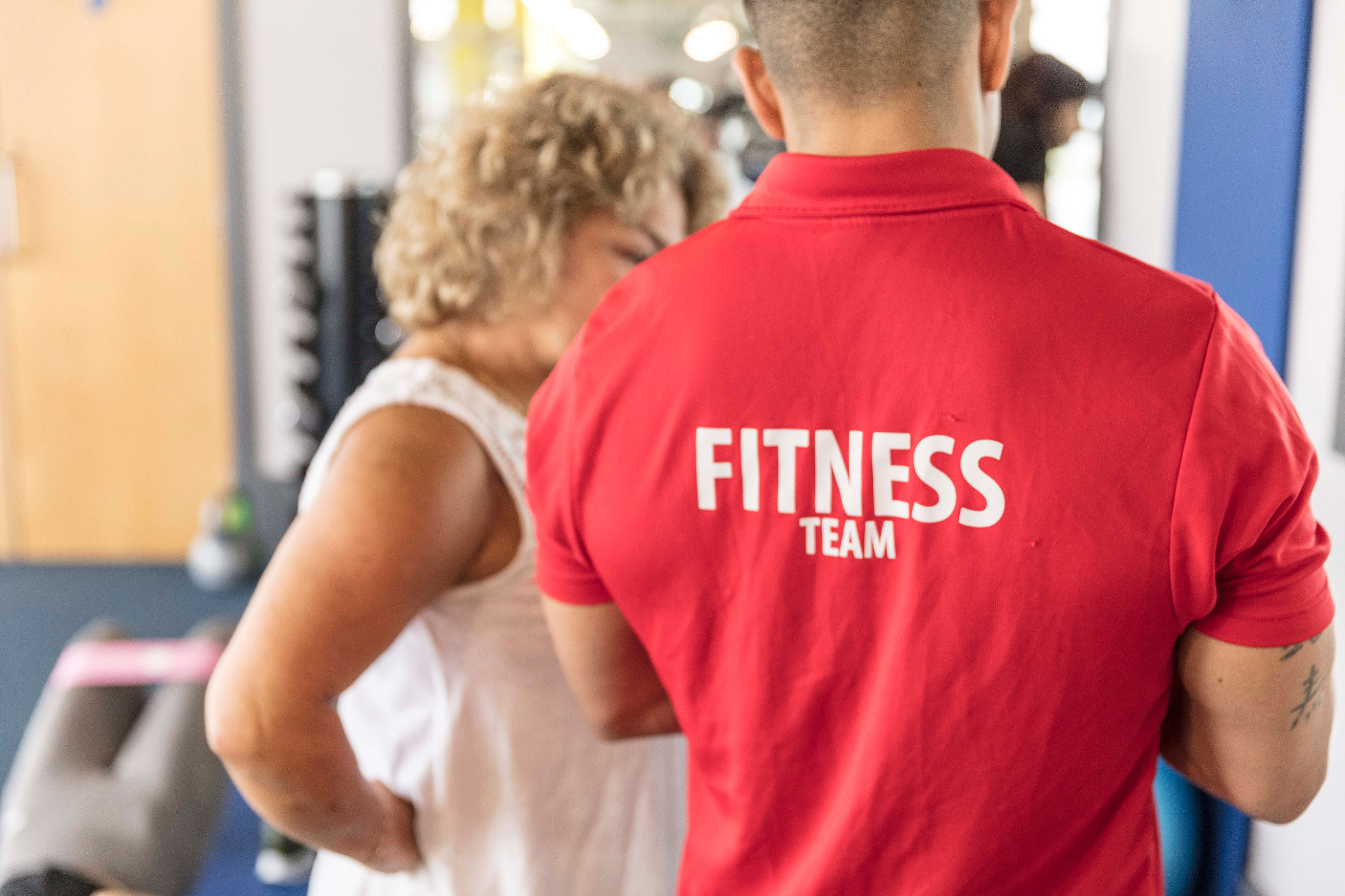 Gym of Choice in Dublin: Gym Plus
Gym Plus is the gym of choice for many Dubliners. With four Dublin club locations, it offers members access to state-of-the-art equipment, all fitness disciplines and expert instruction.
With locations based in Clarendon Street, Ballsbridge, Rathfarnham and Swords, there is a club to suit everyone's fitness needs.
If you would like to try us out before joining, grab a free one-day guest pass HERE. We would love to see you!