Join Us For World Wellness Weekend At Gym Plus
What does wellness mean to you?
A quick search of the hashtag #wellness on Instagram and you find a sea of curated images and inspirational quotes that portray beautiful, clean and un-realistic lifestyles. From kale smoothies to sunrise meditations and expensive spas, wellness can feel like an unattainable luxury for most.
Wellness For All
But leave aside the polished pics, wellness at its core is about everyone becoming the best version of themselves. In alignment with their physical, emotional and mental health in order to live a happier life. 
According to the National Wellness Institute, wellness can be defined as:  
"a conscious, self-directed and evolving process of achieving full potential."

– The National Wellness Institute
And at Gym Plus we aim to help everyone reach their full potential through a holistic approach to nutrition and exercise. So why not come along to Gym Plus and celebrate World Wellness Weekend with us this September?
World Wellness Weekend At Gym Plus 
World Wellness Weekend 2019 takes place over two days,  Saturday, September 21st and Sunday, September 22nd. We are opening our doors and inviting members and non-members to discover fun and creative activities to promote wellness. As well as help everyone boost their vitality and serenity. 
Check out what's going on at each club below and feel free to get in touch with us for more information or to book a class HERE.
Gym Plus Ashbourne 
Gym Plus Ashbourne are opening their doors to members and non-members for World Wellness Weekend. Everyone can enjoy the facilities, take part in a class or go for a swim. They are also running additional classes.
On Saturday 21st:
Stretch and Mobilise @ 12pm 

Aqua @ 1pm
On Sunday 22nd: 
Pilates @ 10am 

Aqua @ 11am

Yoga Flow @ 12pm 
Gym Plus Ballsbridge 
There will be a special Yoga class on Saturday 21st at 10 am in Gym Plus Ballsbridge. As well as a Pilates class on Sunday at 10 am for 30 minutes. 
Gym Plus Clarendon 
Members in Gym Plus Clarendon Street can bring a friend for free over the entire weekend to use the gym, pool or classes. And in addition, there will be special classes taking place.
On Saturday 21st September: 
A Pilates class at 10 am 

Keiser Cycling at 11 am 
On Sunday 22nd September: 
Yoga Flow at 10 am

TRX classes 
Gym Plus Cork
Gym Plus Cork has some excellent classes for members and guests of members to enjoy all weekend. These include:
Themed Keiser Indoor Cycling classes, a Combo class or a specially added Stretch, Relax and Mobilise class on Saturday 21st. 

Keiser Indoor Cycling and a Combo class on Sunday 22nd. 
There will also be an informative nutrition talk and members can take part in a special challenge using the Air bike over the weekend.
Gym Plus Drogheda 
Members in Gym Plus Drogheda can bring along a guest for free to enjoy a workout, class or swim over the weekend. And if you fancy finding some zen and de-stress try a:
Reebok Yoga Flow class on Saturday 21st at 12 pm or

Stretch and Relax on Sunday 22nd at 9.30am 
Gym Plus Naas 
Gym Plus Naas are hosting an open weekend with free access to all, members and non-members included. Everyone can use the gym, classes or pool. Why not bring the kids along to enjoy the Family Pool Party on Saturday 21st at 2 pm or enjoy some me-time at a Pilates masterclass on Sunday 22nd at 2 pm.
They will also run some fun gym challenges for their members over the two days.
Gym Plus Rathfarnham
Gym Plus Rathfarnham will be running additional classes for members including:
A Pilates class on Saturday 21st September at 1 pm (This will be a mixed level class and is available free to members). 

A Tai-Chi class on Sunday 22nd September at 1.30pm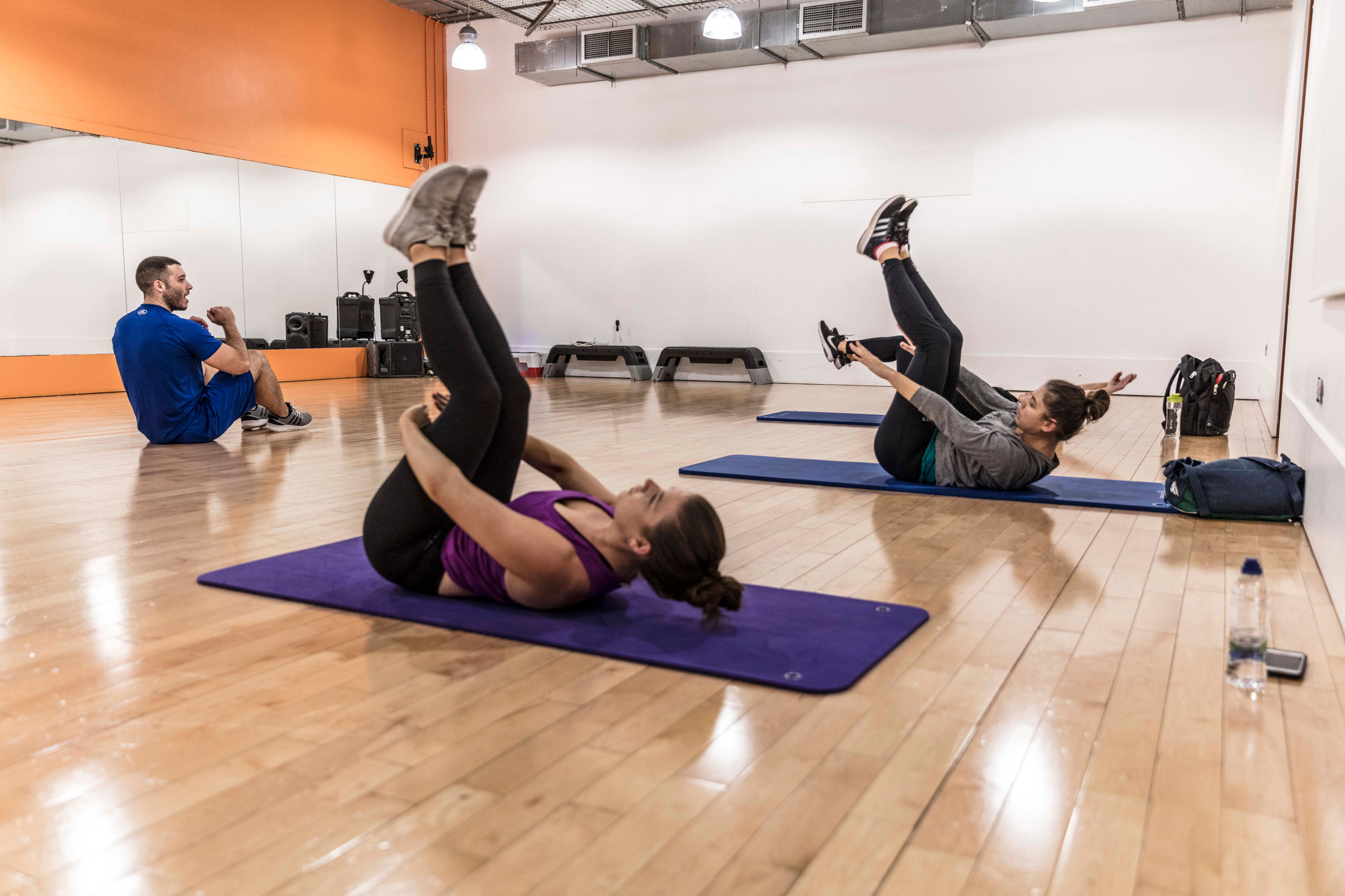 Gym Plus Swords 
The Swords team are hosting an exciting Spa themed day on Saturday 21st September with lots of wellness-related presentations and relaxing treatments. 
On Sunday 22nd there will be an exciting Family Fitness Day. Bring the kids along and join in:
A free toddler swim class 

A yoga kids class 

And more
For more information or to book any of the classes above you can contact the clubs HERE. 
If you are interested in trying Gym Plus in the meantime for free, you can sign-up for a guest pass HERE. New joiners before September 30th will receive a free gym bag and sweat towel.