A Class Act: Which Exercise Class Fits Your Personality?
So, you think you might try a new exercise class, but there's so many to choose from. How to decide? Well, take a look at our personality matcher below and see which ones will work for someone like you:
1. The fun lover
You like your fitness how you like your weekends, fun and full of life! You are passionate, you love music and the world is just one big party.
Try:
Get the results of interval training with the fun of the dancefloor; latin and modern dance fuse in this funky workout.
Step up and get down! This fun, choreographed class increases your knee and ankle strength and boosts metabolism.
Get bored easily? Love surprises? Keep your body and brain guessing with this fun class that mixes all forms of fitness.
2. The thrill seeker
You're always looking for something different, something to give you a kick, to push the boundaries. You either have no fear or feel it and do it anyway!
Try:
Train like a boxer as you work through a fun, challenging circuit of rope work, pad work and abs exercises.
Try a different strength workout with the Navy Seals' 'portable gym', which takes traditional exercises onto suspension ropes.
Increase your mobility and flexibility whilst boosting metabolism using boxing and martial arts inspired moves.
3. The intense one
Your motto is "go big, or go home." You like to attack every workout like it's the last you'll ever do and if you're not spent and gasping on the floor by the end, it just doesn't count.
Try:
Boost strength and metabolism in record time with high-intensity interval training and bodyweight exercises.
Increase fitness and achieve your perfect shape – military style. Combines cardio & strength in high-intensity rounds.
XFIT
Improve your strength and gymnastic ability and finish the class with a metabolic booster, this total body conditioner has it all.
4. The zen master
You're the relaxed one, the chilled one. You like your exercise to be effective but flowing and fluid rather than fast and frantic. It has to be good for your mind as well as your body.
Try:
Smooth movements tone and strengthen your core and back, improve your posture and flexibility, all in one class.
Sculpt your perfect body using repetitive exercises to exhaust each muscle group in time to motivating music.
Increase flexibility and achieve mental balance with this yoga-style class, which combines stretching, breathing and meditation techniques.
4. The Worrier
You think classes aren't for you. You worry that you're not fit enough, that everyone will be better than you. Stop stressing and try one of these classes suited to all abilities.
Try:
EASY TONE
Keep fit and future-proof your body with mobility, weights and bodyweight exercises designed for those 50+.
KEISER INDOOR CYCLING
Hit new heights with the latest bikes, as our motivational Keiser trained instructors guide your fitness journey.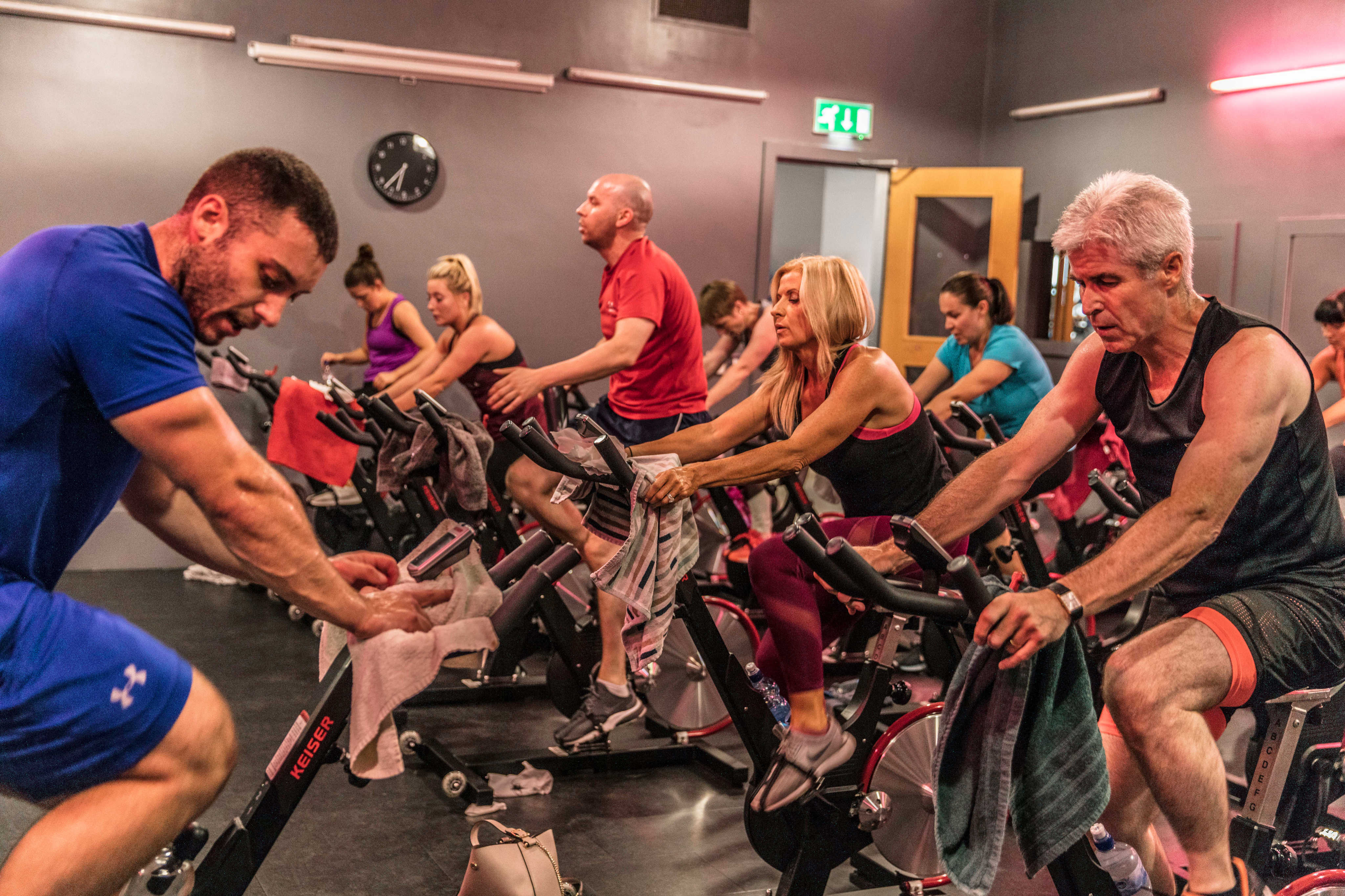 AQUAFIT
Anyone can Aquafit. Gentle, low impact exercises improve fitness and strength without stressing the body.
At Gym Plus we have an exercise class for everyone. If you want to come along and try us out for free, grab a guest pass HERE.