Health And Fitness Apps: 10 Of The Best To Keep You On Track
1. FitSense
FitSense is a fitness app designed to help you succeed with your fitness and nutrition goals. There is a free version of the app available but all members at Gym Plus can use the premium version for free. Members can use the app to check the club schedule and book a class. It also includes personalised training and nutrition plans, designed by a trainer at your fitness assessment, to keep you motivated.
Furthermore, the FitSense app allows Gym Plus members to earn reward points every time they check in to the club or a class. They can then exchange these points for gym gear, healthy goodies or money off vouchers.
Gym Plus members can also sync the app with the professional and highly accurate Tanita scales in each club. Allowing them to measure, record and track their body composition. The scales measure five segmental body areas as well as overall:
Weight
Body fat %
Visceral fat
BMI
Metabolic age
Water retention %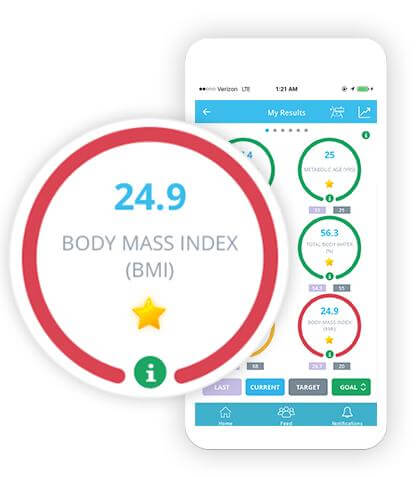 2. MyFitness Pal
MyFitnessPal has been on the market for over 10 years now and is one of the leading health and fitness apps. Users can set diet and fitness goals and access the vast network of users for support and tips. The app has a database of over 6 million foods allowing users to log everything they eat. The handy barcode reader makes it very easy to scan foods, calculate and store caloric and nutritional information.
[Available Free iTunes App & Play stores]
3. LifeSum 
Similar to MyFitnessPal, LifeSum is an app designed to help you reach your health and fitness goals and create healthier eating habits. The one advantage LifeSum has are its wide range of personalised diets and meals plans to suit any goal, food preference and taste. The recipes are tailored to the diet you choose or is recommended to you based on the quiz available to take. It also takes into consideration any food allergies you have.
[Available Free iTunes App & Play stores]
4. Couch To 5K
Have you always wanted to try running but don't know where to begin? Or are returning to it after a long break? Then we would recommend starting with this free Couch to 5K app. The programme gets gradually more challenging over the eight weeks but you will be surprised how quickly you will be able to sustain longer run times. And at the end you will be well prepared to run your first 5K. [Available Free iTunes App & Play stores]
5. Strava
And if you want to track your progress with your couch to 5k or ready to take it to the next level, there's Strava. If you are training for a marathon, race or competition Strava can help you track your fitness and record your progress. You can record routes, map your favourite trails and analyse your training with the stats. This free app allows you to train smarter, tacking distance, swim pace, cycle speed, elevation gained and calories burned. Compete against others in monthly challenges and find new trails with the world's largest trail finder.
[Available Free iTunes App & Play stores]
6. FitBod Weight Lifting Trainer
Fitbod keeps your gym sessions fresh and fun by mixing up your workouts with new exercises and maximizing the use of your available equipment. This app has been developed by certified personal trainers to bring the best-practices of strength-training to the user.
Each user can tailor their workout programme to suit their individual goals, ability, experience and environment. It aims to deliver balanced workout routines that build in rest periods and avoids overworking muscles. There are a wide variety of exercises to choose from, which helps to strengthen your musculoskeletal system over time.
Furthermore, you can integrate it with Strava and FitBit. There is a monthly subscription fee for this one but you can try it out with a 7-day free trial.
7. HeadSpace
And let's not forget about building in some rest to your health and fitness routine. If you are looking for something to help you relax, induce better sleep and focus more during the day, meditation may be the solution you are looking for. Meditation has been proven to increase blood flow to your brain, reduces the production of the stress hormone cortisol and lowers blood pressure and heart rate. It has also been proven to help the brain become better at receiving and processing new information, essentially allowing you to be more efficient at learning.
To help you with meditation, we recommend Headspace. It is one of the most well-known meditation apps on the market. And although this one isn't free, it is well worth the monthly subscription fee. Headspace has hundreds of guided meditations, mini-meditations, sleep sounds, SOS medications for emergencies and even meditations for kids.
[Available For Monthly Subscription After Free Trial]
8. Yoga Studio
Similarly, yoga can help you live a healthier and happier lifestyle. It can help you develop better balance and endurance. As well as help you improve flexibility, strength and stamina. It has also been proven to boost energy levels and improve mood.
So if you are considering taking up yoga or if you're an experienced yogi, we recommend Yoga Studio.
This app is a yoga and meditation app that features over 130 videos and meditations ranging from 5 to 60 minutes. The wide range available means you can always find a class that's right for you. You can quickly search for classes based on the intensity level, ability and duration. Or you can browse the featured collections for inspiration.
[Available For Monthly Subscription After Free Trial]
9. Daily Water
If you struggle to stay hydrated or just need a reminder to drink your recommended daily intake of water, then DailyWater is for you. This handy app allows you to set your daily water intake goal and then log every ounce with just a tap. Proper hydration isn't just about not being thirsty. There is a range of health benefits that come from consuming H2O – from better digestion, temperature regulation to fewer headaches and clearer skin. It can also help you perform better during your workout.
So this app is very useful as you can review your daily goals and chart your progress.
[Available Free on iTunes]
10. Daily Boost
And last but not least, if you need help clarifying your purpose, breaking through obstacles and staying motivated we recommend the Daily Boost podcast. This is the straight-talking coach you need to help you achieve your goals. A motivation podcast that is fresh, funny and personable. It's packed full of motivation strategies and tips that are useful in all areas of life, not just your fitness.
The Daily Boost is available every Monday on iTunes, Spotify, Radio.com and others.
If you are ready to start your fitness journey or take it to the next level, why not try out Gym Plus for free with a one-day guest pass. You can download it for free HERE!